Debuting at the 2015 Frankfurt IAA motor show, the Bugatti Vision GT was one of a series of concept cars built by manufacturers to celebrate the Gran Turismo gaming franchise. Without the need to actually put a car into series production or meet even the fantasy world reality of a Veyron owner, Bugatti designers could go much more radical in their ability to capture the pure performance essence of the Bugatti brand. Even better, LookSmart has revealed that they're working on a 1:12 scale take on that, one that will go into series production and at the meager price one might expect of a niche resin 1:12 scale model.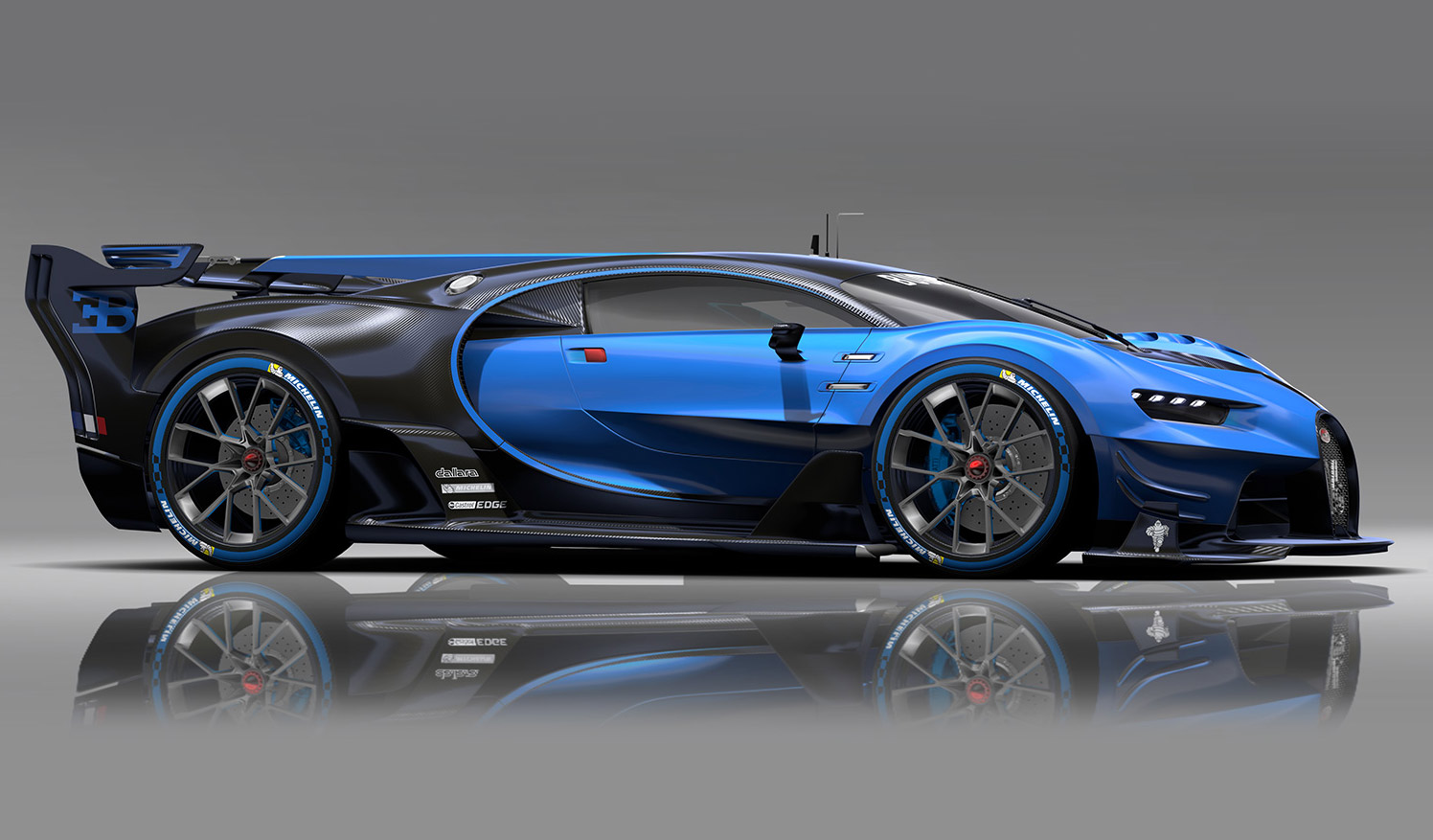 Of the original concept car, Bugatti's own designers drew inspiration for the car from the brand's own significant racing heritage. For that, one needs to look back to the halcyon 1920s  and 1930s. The most direct link, at least in regards to design influence, points to the Bugatti Type 57 Tank, which brought home two 24 Hours of Le Mans victories for the fabled French marque in 1937 and 1939.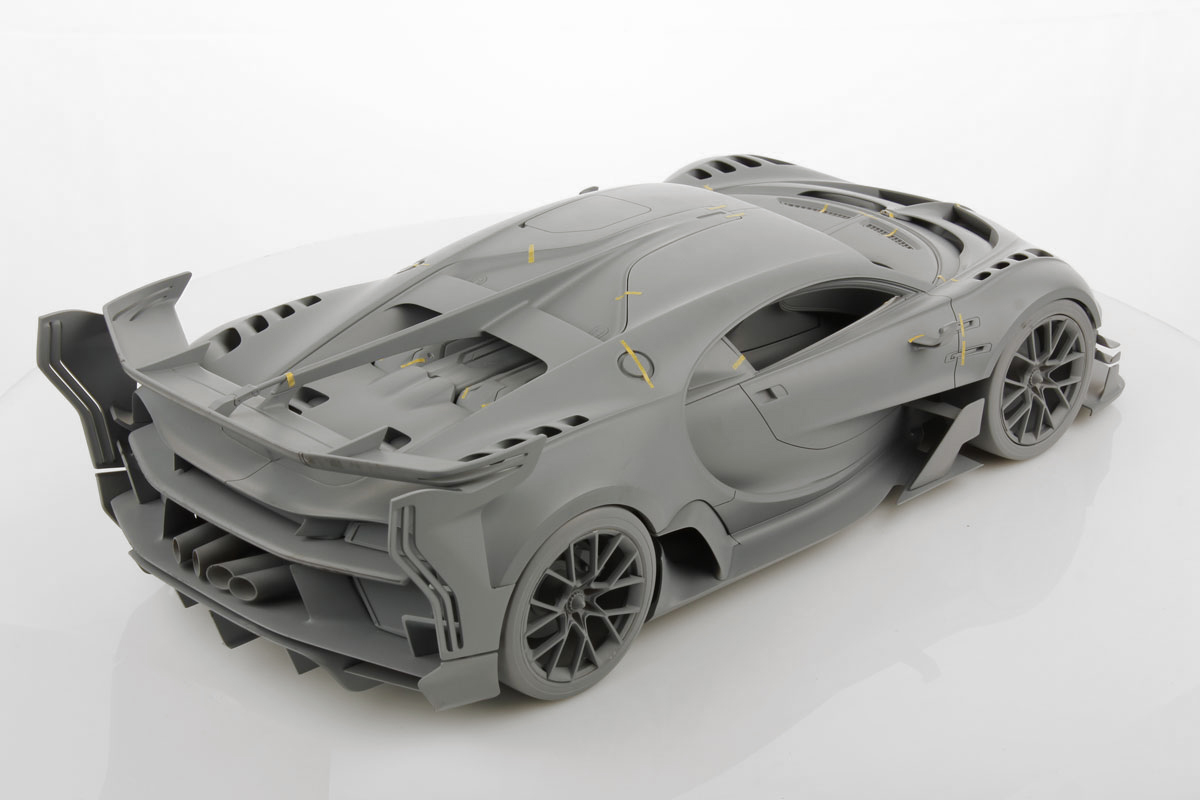 At the same time, the Gran Turismo team developed the virtual car in collaboration with the Bugatti engineers working on the one-off concept car. The concept is said to be powered by the brand's W16 engine, delivering 1,650 hp and 1,165 lb-ft of torque to all four wheels. Considering that and the simulated aerodynamic qualities, engineers estimated that the car could drive at a speed over 250 mph, and even over 278 mph on the Le Mans track… in the game at least.
Alas, only one was ever built and it never ran at Le Mans. Like the Vision GT concept cars from other marques, this car was more for the enjoyment of players in the Gran Turismo game or those walking through the brand's show stand at various motor shows. Now, with the 1:12 scale model on the way from LookSmart, the car's captivating shape can be enjoyed in your home or office as well.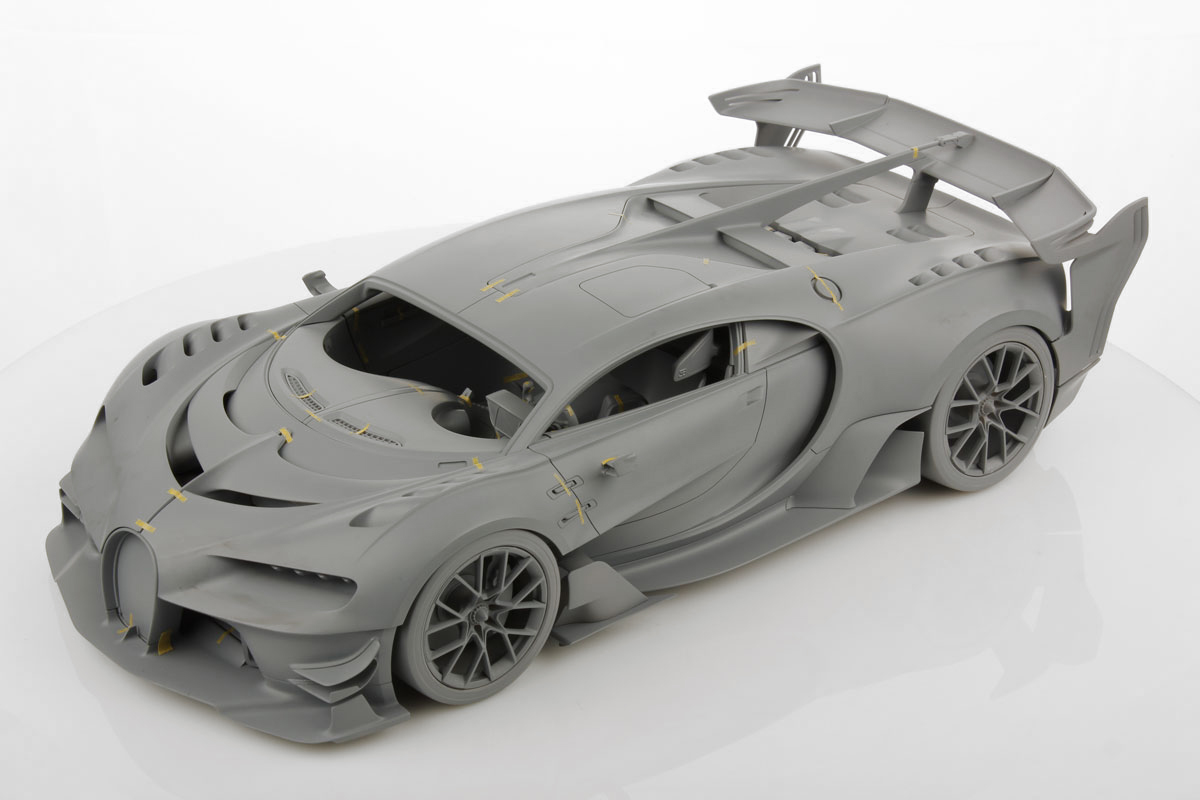 What we know right now is that LookSmart is assigning the car with a product code of #LS12_07. Though shown here in all grey prototype form, the finished model will be available in blue paint and blue carbon just like the original concept car. The scale, as mentioned earlier, is 1:12, so about as large as such models come and a scale more commonly seen on RC cars. It is said to be available from Q4 2016, which is round about now.
More Information: LookSmartModels.com, Gran-Turismo.com