Let's face it, what draws car enthusiasts to Lego's Speed Champions lineup isn't it's glaring accuracy in design or features to scale. For instance, a Speed Champions Porsche 911 RSR's got nothing on the larger and insanely detailed Lego Technik 911 GT3 RS. Even still, the Speed Champions cars are easy builds for kids and the perfect scale for serious play. Lego knows this, which is why it's the same scale as their burgeoning Lego City offerings… and why a user on the pitch-your-design platform Lego Ideas has built one very cool Ferrari dealership.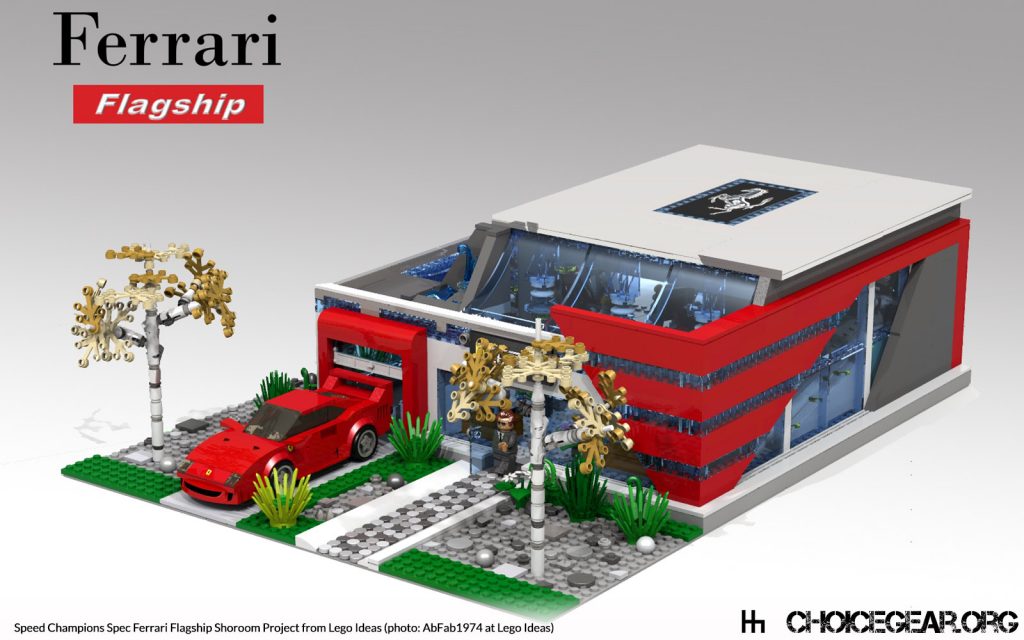 In our minds, no self respecting Lego City should be complete without such a store. Consistent with Ferrari branding, the structure looks the part with creative use of color plates and seat options as part of the modern showroom. In grand Italian fashion there's a place for Lego men and women to enjoy a cappuccino. Further, any neighborhood rich enough to have a Ferrari dealership also ought to have trees with leaves made of gold.
There's other glorious detail you might miss should you fixate on the building itself. We doubt we have to point this out to anyone, but the setup also includes a Ferrari F40 and a 288 GTO – two of the greatest Ferarris ever, particularly amongst the age group who lusted after them in the late '80s and now hopes to teach their children to lust after them today.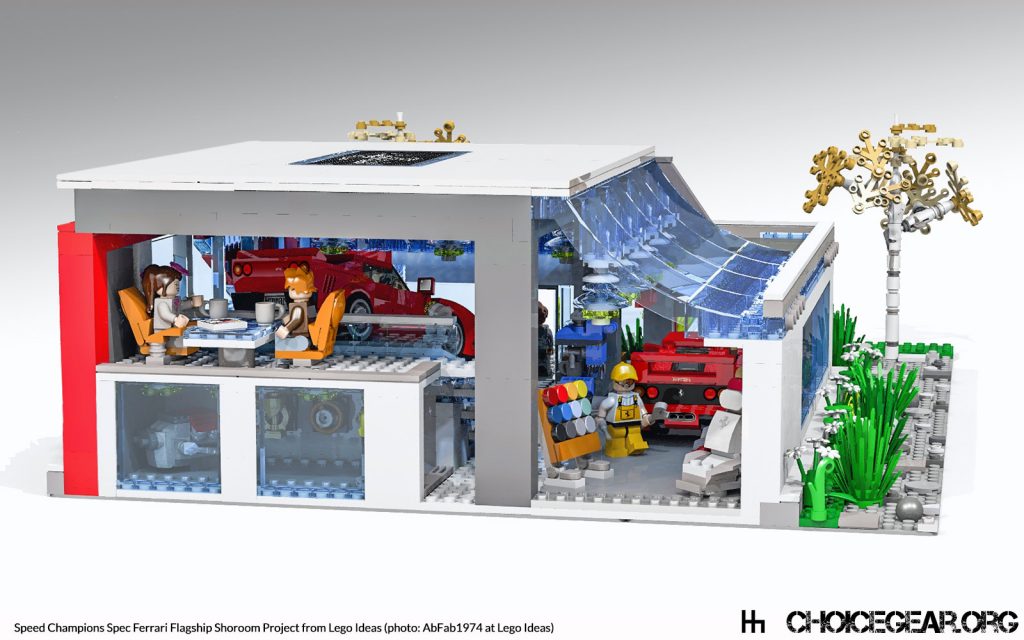 Alas, you can't pick this set up at Target… at least not yet. Lego nerds will tell you that Lego Ideas is a community for budding Lego designers. Posting a proposed kit on the site and garnering enough votes is essentially a nomination process that, given enough votes, will get your creation in front of the product planners at Lego. That's not a sure thing even with the votes, but we've seen any number of kits get into production as a result.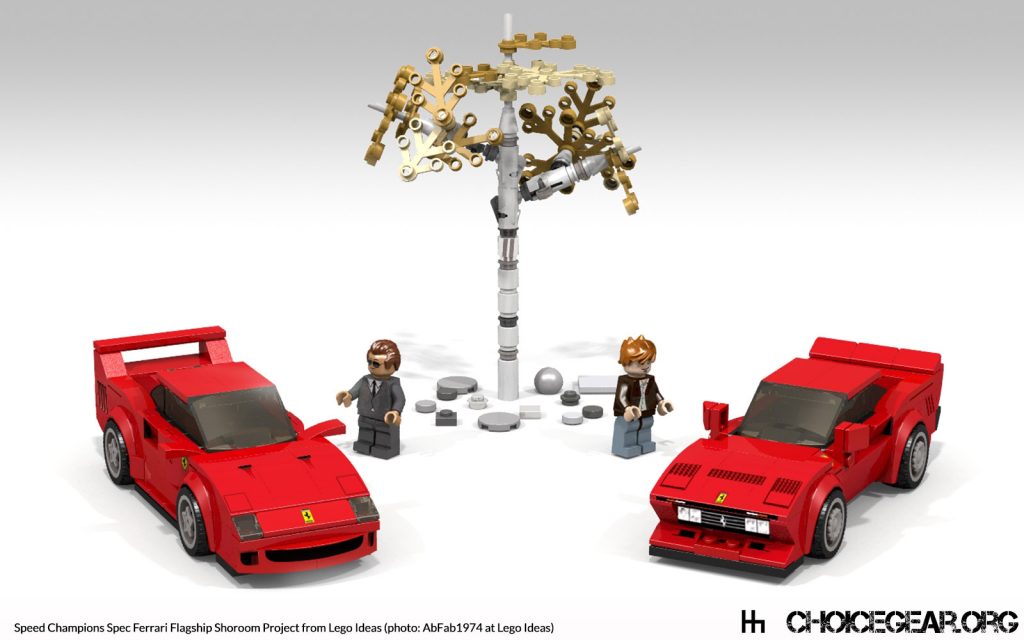 If you think the Lego Ferrari dealership is a must have, and dare we say it…. Kragle worthy, then head on over to Lego Ideas and vote for it HERE.