There's no shortage of highly creative and incredibly cool lines of T-shirts and apparel geared toward car enthusiasts out there. Their very presence and the search for them is the reason for this site's creation. If you're like us, you've probably thought about making automotive-themed gear yourself. We've toyed with the idea ourselves at times, and decided to experiment in just how much work it would take to launch this sort of thing on our own.
In today's day and age of print-on-demand product services, this isn't hard to do. A countless number of websites provide this sort of service with a considerably low barrier of entry, though we picked TeePublic.com since we'd been featuring so many great automotive themed designs from privateer designers operating on their platform. We've purchased a few of these shirts ourselves, and they have held up well over time, and this experience made that site stick out to us as a solid choice from which to begin this venture.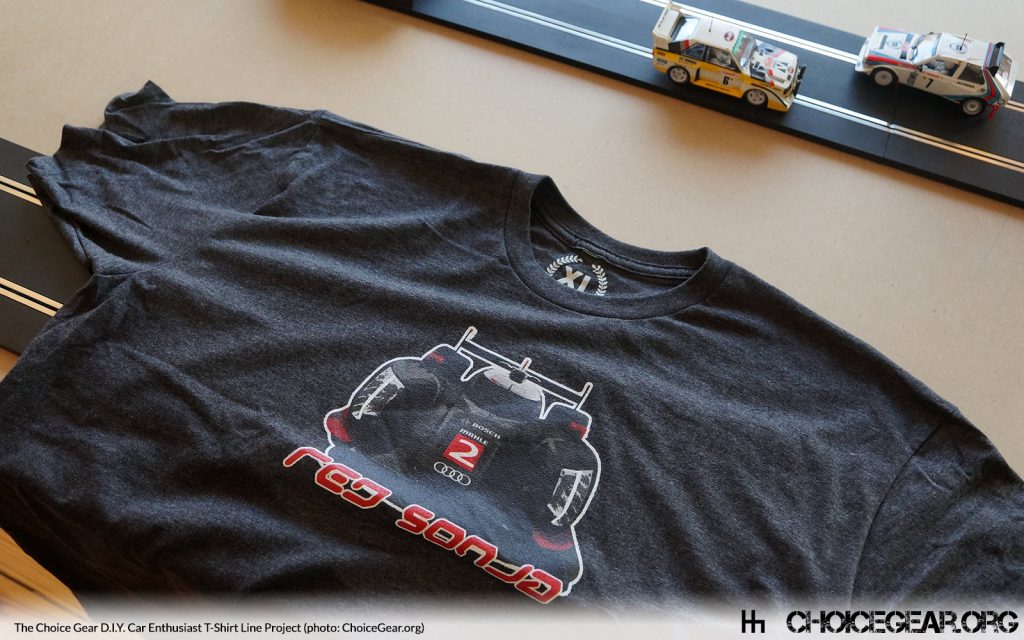 Setting up the account was easy enough. We're on there as @NeuLivery for those who care to check it out. Signing up is little more work than one might put into getting active on Instagram or your favorite automotive discussion forum. Create a username, enter a password and you're nearly complete. Like many of these sites, commission payments are made via PayPal. Given we already had a PayPal account, we just needed to enter the email associated with it in order to direct the funds we earn on T-shirt sales.
Coming up with designs is the next step. Over one weekend, we came up with a few car themed ideas that spanned our obviously German-focused interest. We ranged the type of images, from stylized filter overtop a photograph as seen of the 2011 "Red Sonja" Audi R18 design, to vectored images with distressed texturing like our Audi Fox logo, and finally simple line art graphics seen here with a Mk2 Volkswagen GTI and also with an Irish (Green) themed Porsche 911 just in time for St. Patrick's day.
Designs don't have to be vectored scalable images, but they do have to be large enough resolution PNG files with transparencies in order to print well onto the shirts. Uploading them via the TeePublic graphic user interface takes seconds, though you'll want to spend more time choosing which color shirts to include with a particular design, how large and where to position the design on the shirt. These adjustments can make a difference, be they size, horizontal placement and also how well the image pops on light or dark T-shirt. In some cases, as with the R18, we used a white border line (done with the stroke function in photoshop) around the design in order to make it pop off of a dark grey heather T-shirt.
Like most of these types of print-on-demand platforms, TeePublic offers a range of products on which you can print. T-shirts come in countless colors and multiple shirt styles. Long-sleeve baseball shirts, sweatshirts, hoodies and even note pads, mugs and phone cases can also be made. You'll want to make sure you pick the available colors and styles when you upload your design, though this can all be adjusted after the fact should you care to re-think your decisions.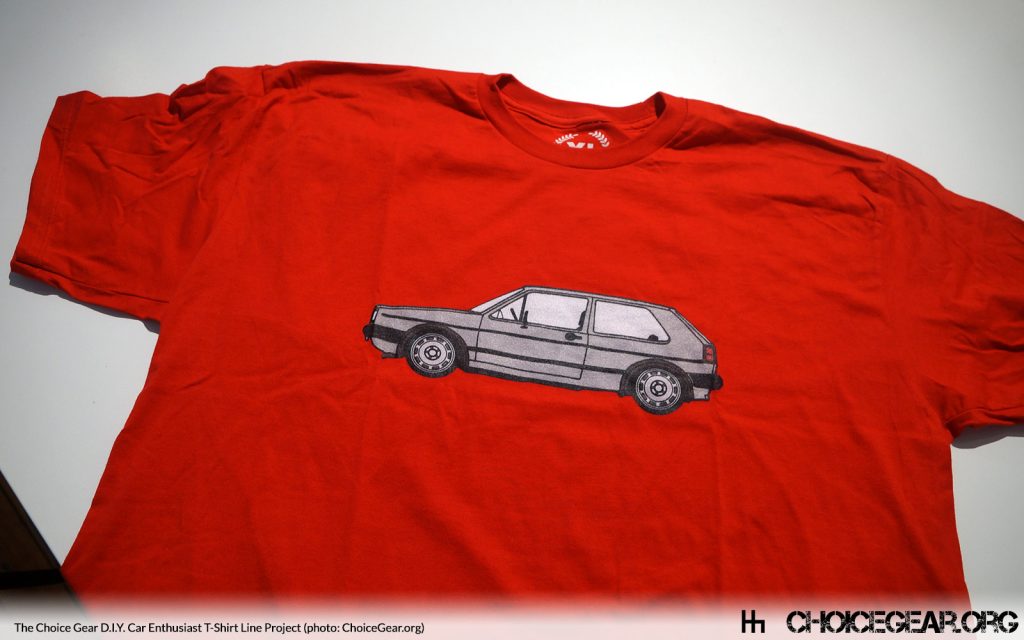 TeePublic offers a discount pricing for a period of time immediately following the upload of a new design. This gives you the opportunity to buy a few discounted samples or get the word out to your friends or network so that they can get a discount. Periodic sales are also regularly offered, though don't combine with the discounting of a new design in our experience.
As you can see, we ordered a range of designs from our own store. Though you can simulate a design by uploading and looking at it in their store, there's nothing quite like the real thing. Seeing them in the thread, much less worn and in a mirror may make you re-think elements of your offerings. For instance, we'll want to shrink the Irish Green Porsche design on the green T-shirt very slightly, and we may lighten the green as it appears darker when printed on the shirt.
So, have we struck it rich selling T-shirts? Hardly. The TeePublic commission is relatively generous, about $4 per non-discounted T-shirt and varies depending on type of product or whether it was on sale. Having our store active for a couple of weeks and letting our friends know without beating them over the head, we've earned enough to buy a few coffees at Starbucks. Of course, this will vary widely depending on the design and your ability to promote it.
More importantly, we love the ease with which someone can create this sort of product. For an individual, club, website, repair shop or other organization seeking to start their own line of goods sold online, it couldn't be much easier. That said, the pricing is high enough that there are more effective ways to purchase an inventory for re-sale in a brick and mortar store or at an event. That said, it's incredibly easy and convenient for an aspiring artist or group who may have concerns about small minimums.
In our particular case, we have no big aspirations for the line. As we play around and come up with ideas, we'll upload and offer them, so the low level of commitment here suits us just fine.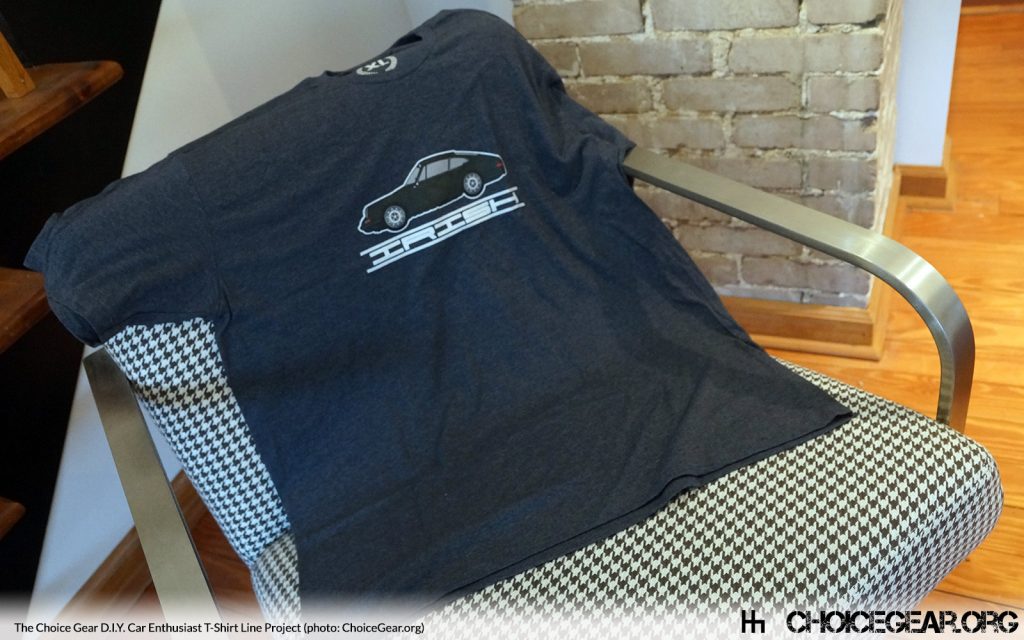 Is this the be all end all for someone seeking to build a brand of online apparel? Probably not. If you're CURB, 8380Labs or the like, you'll get better economies of scale and control over product features and quality by buying in bulk. For everyone else though, it could make for a very fun project or fundraiser at the very least.
For more information on our T-shirt designs and to check out our online store over on TeePublic, you can see it HERE.