Those in-the-know on slot car racing will tell you that the competitive spirit is strong in the hobby. Beyond the traditional sibling-on-sibling rivalries on some family room carpet race circuit, competitive facilities do exist in hobby shops and bespoke facilities around the world. Even these though seem to pale in comparison to the bonafides exhibited by the German RCCO racing league.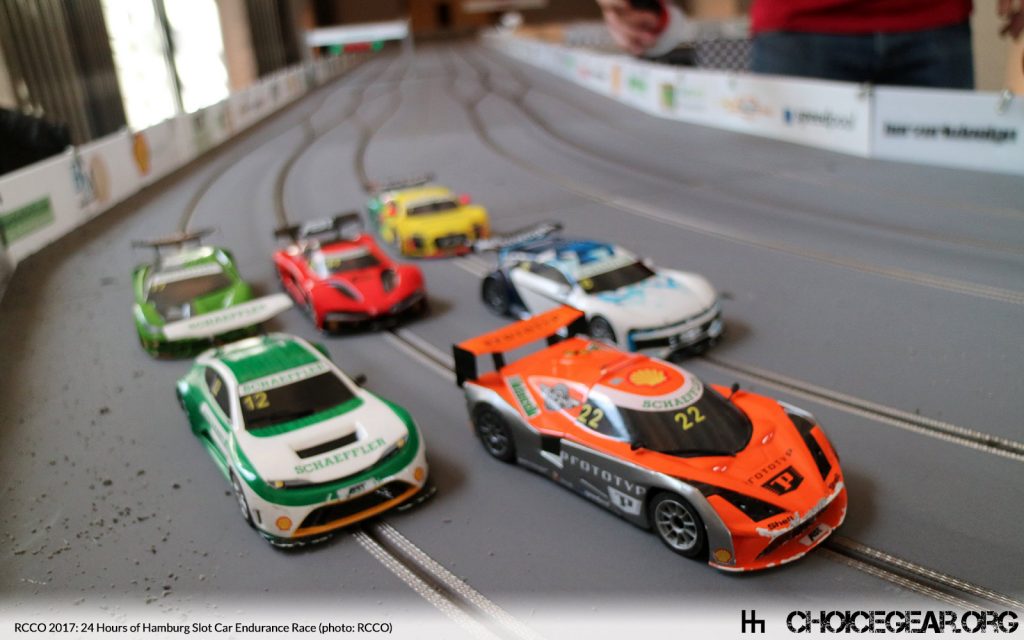 While Sebastien Vettel was knocking out a win of the first F1 race of the season, the RCCO was holding it's own very significant race in the city of Hamburg, Germany. On a long and sinuous track assembled on the ground floor of Hamburg's Prototyp AutoMuseum, six teams competed in a grueling round-the-clock 24 hour enduro of their own.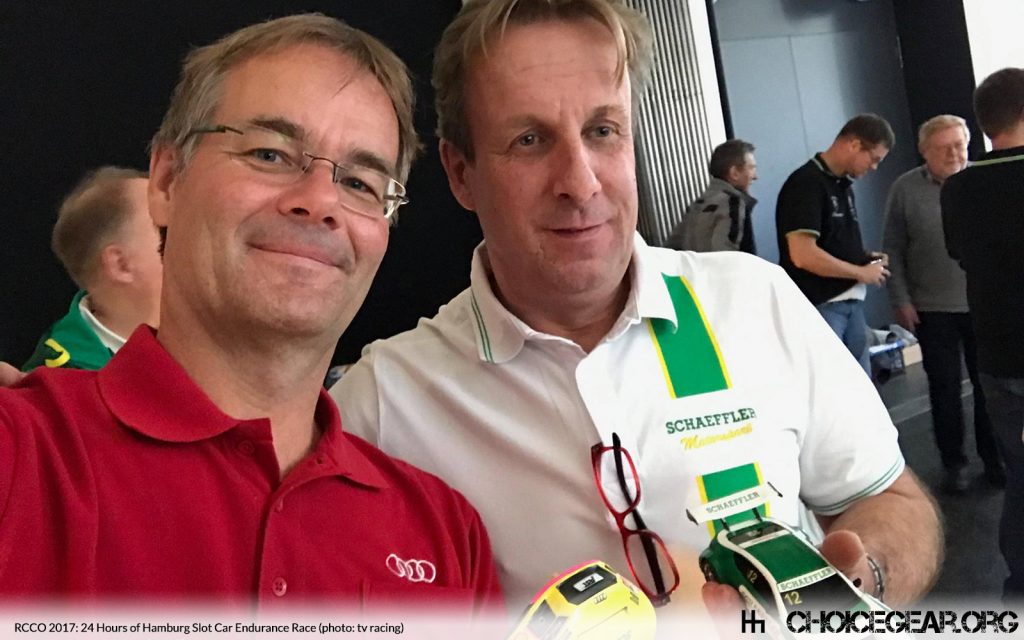 Interestingly, these weren't just your typical slot car hobbyists. These were serious racing personalities in their own right, including Audi Sport Le Mans winner Frank Biela, Team Joest's Ralf Juettner complete with a Joest-backed Lamborghini Centenario, and many lesser-known behind-the-scenes types, including our own friend Thomas Voigt from Audi Sport PR and a supporting firm SpeedPool.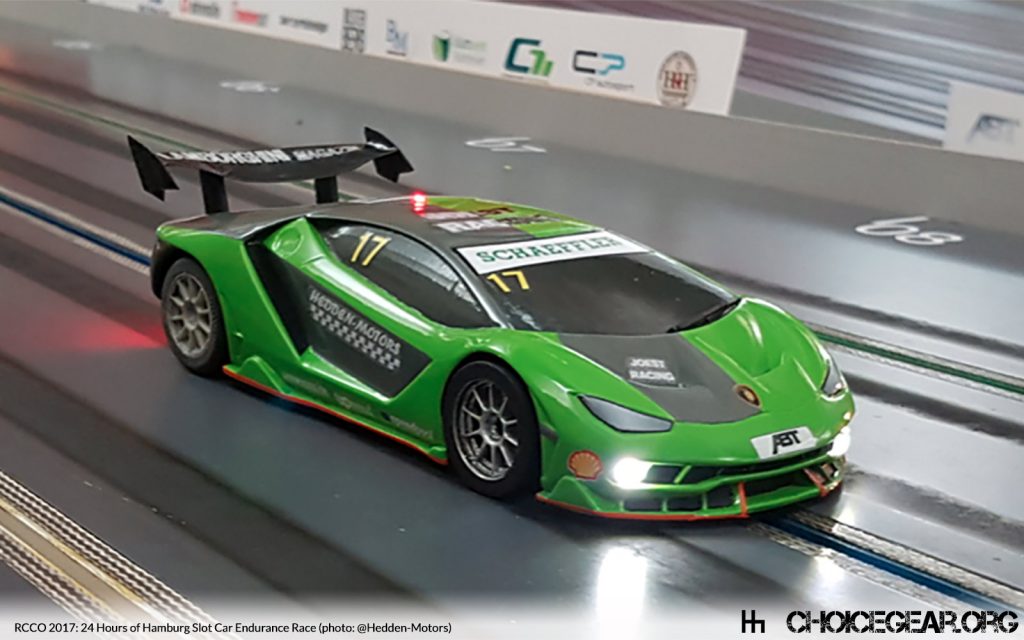 The cars are another interesting mix. Team-designed bodies and liveries revealed the group's background, including an Audi R8 "e-tron", Lamborghini Centenario, ABT Vision (as in Abt Sportsline concept), Shaeffler Vision (again, another concept from the OEM supplier), Volkswagen Golf "GTE Vision" and KTM "B-Bow Vision".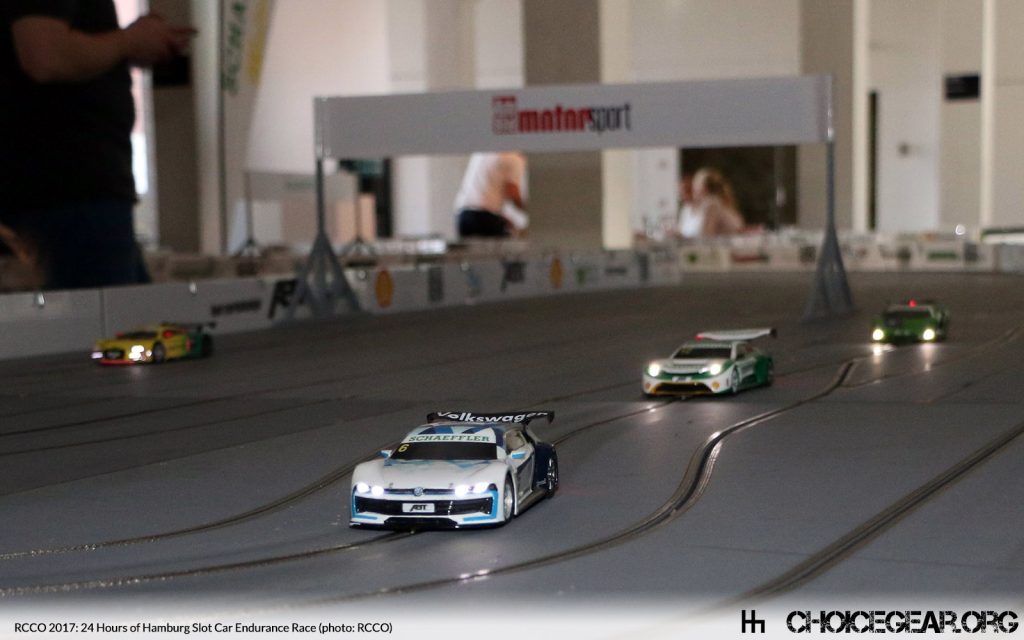 Peruse the RCCO website and you'll see the seriousness of the approach isn't just in the considerable track layout or the world champion level participants, but also in their vision of development. As with their day jobs, the participants in the organization seek to improve tech such as tires, electricity sources, live timing and scoring, energy recuperating braking, 3-D printing and more… like even autonomous driving.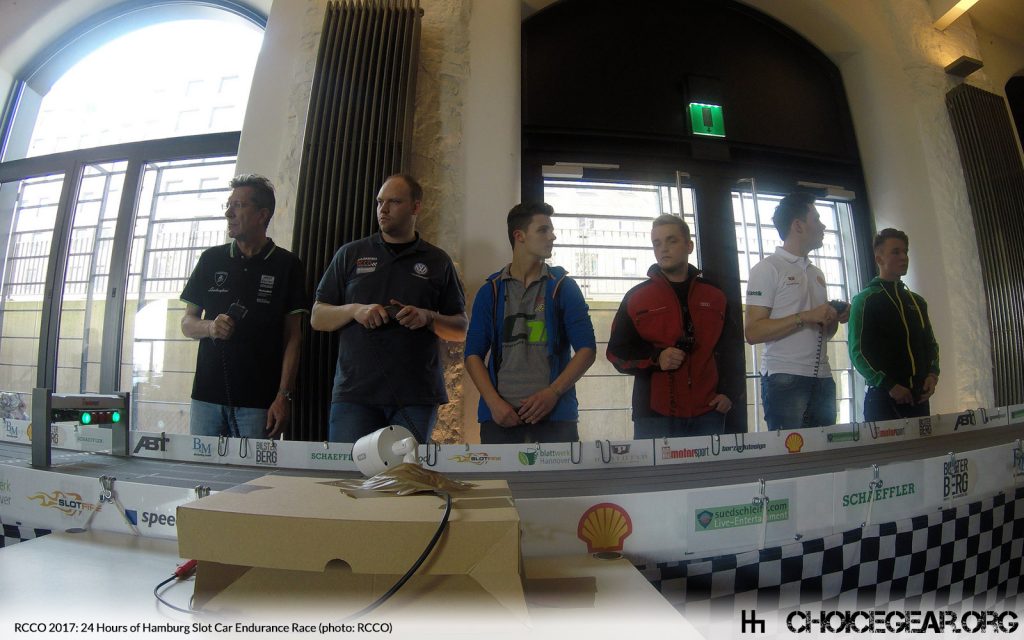 That latter point may be easier on race tracks where there's a guiding slot, at least in comparison to say Le Mans, but it's still no small feat. It's clear this racing is quite the science experiment, pushing technology far further than simple hobby or guilty pleasure.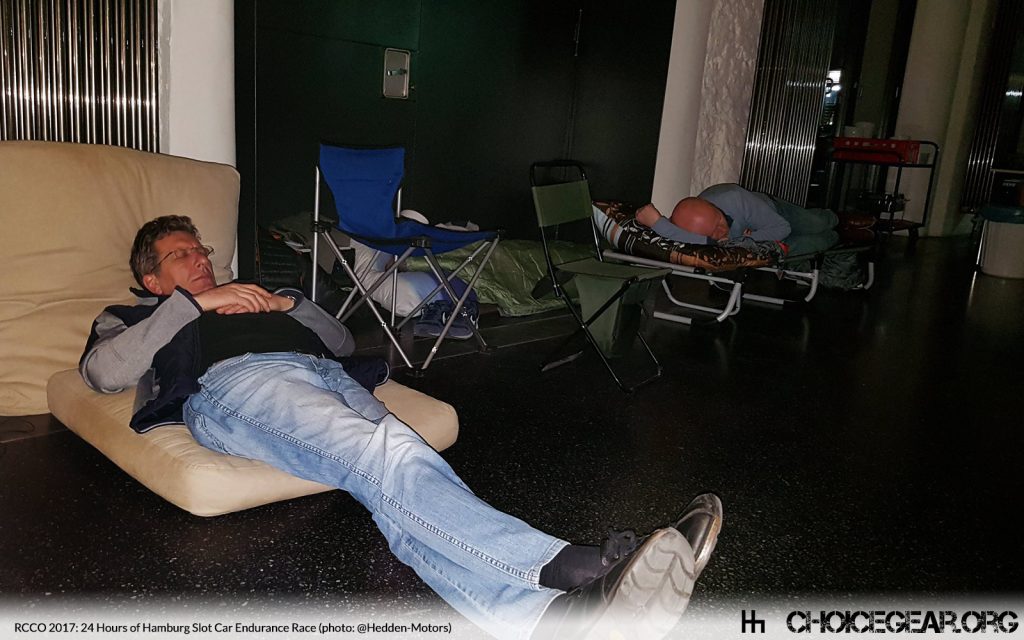 The RCCO is the so-called "big-small" racing series. It's been running since 1991, and has gathered an incredible mix of drivers over the years. Names such as Filipe Albuquerque, Jeroen Bleekemolen, Dindo Capello, Mattias Ekstrom, Dario Franchitti, Timo Glock, Christopher Haase, Oliver Jarvis, Pierre Kaffer, Jute Kleinschmidt, Tom Kristensen, Sascha Maasen, Allan McNish, Rene Rast, Mike Rockenfeller… even Sebastien Vettel have all taken part in the RCCO over the  years.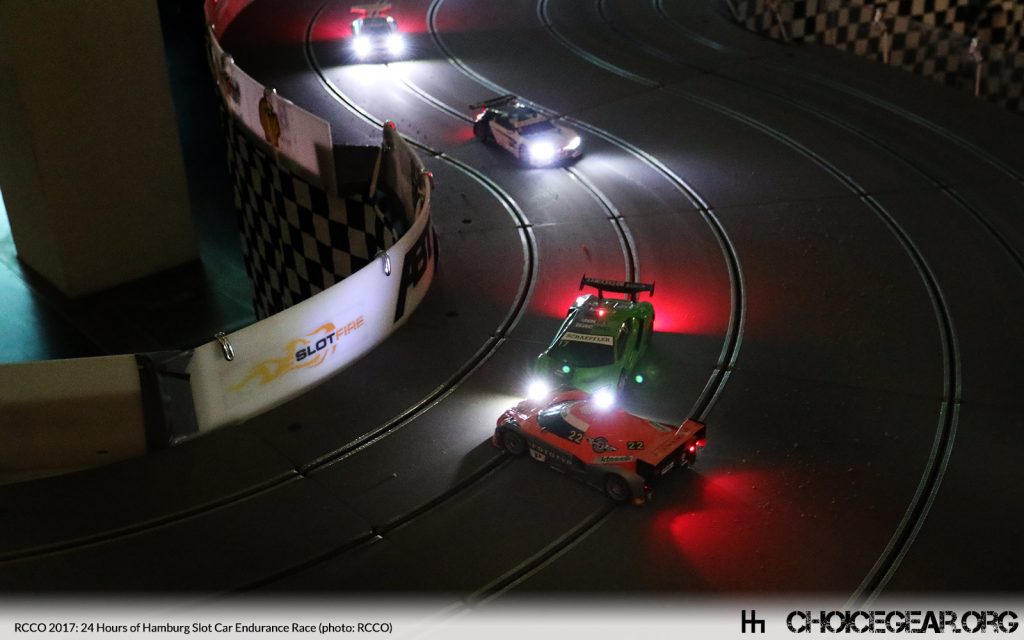 Racing is obviously different in some ways. Though up through the night, concentration is focused on running pace without flipping the car out of the slot or off the track. Crashes take time, as the driver must travel sometimes to the far end of the course to re-set the car.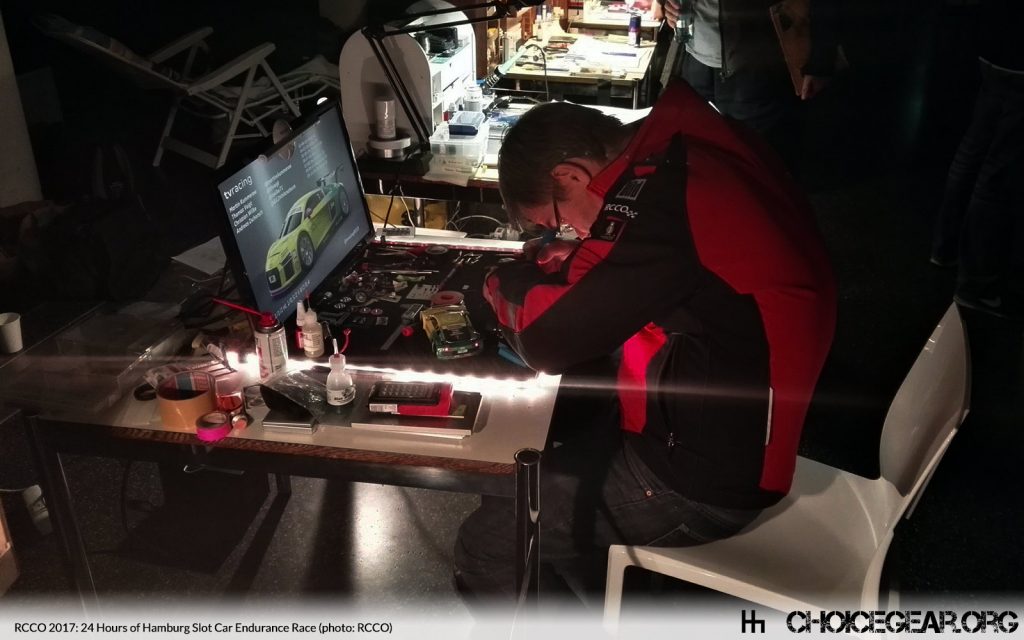 Repairs are also necessary, as 24 hours of competitive running can be incredibly hard on the cars themselves. Rather than garages, the teams make use of their own work benches equipped with key tools and spare parts. Though mechanically much simpler than an LMP1 racer that teams like Joest have run at Le Mans, parts are more delicate and wear out. Contacts with the track are critical, but wear over time.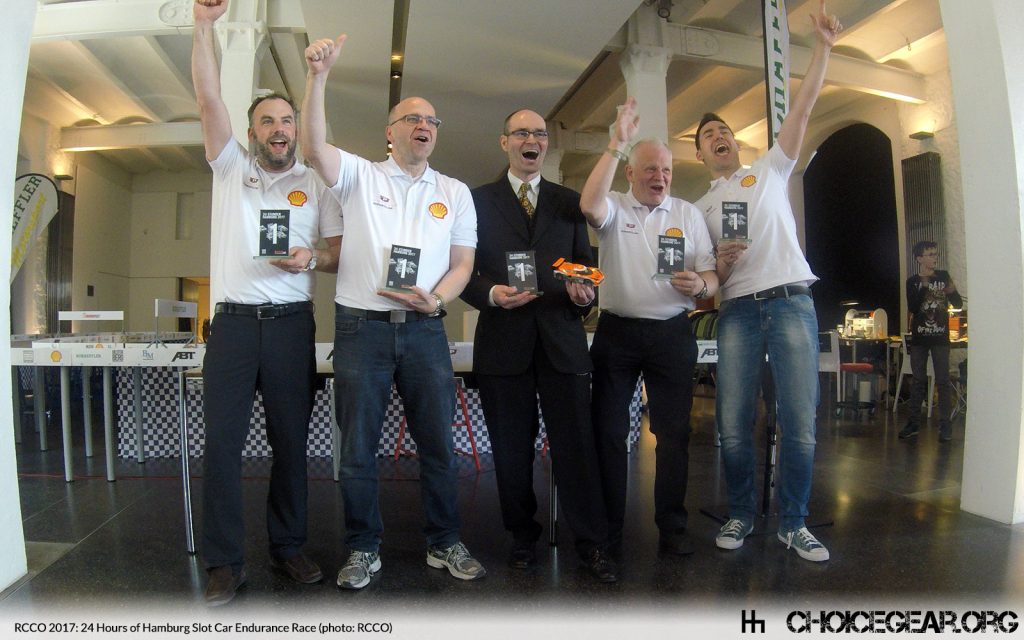 All that said, 24 hours of getting intimate with your fellow racers in the Prototyp museum brought about bragging rights for certain teams. The #20 Prototyp-Shell team took top honors with their KTM B-Bow Vision RCCO racer and backed by the Träumwagen publication. They'd completed some 4,851 laps, beating the second place Volkswagen Motorsport backed Golf GTE Vision RCCO by some 28 laps.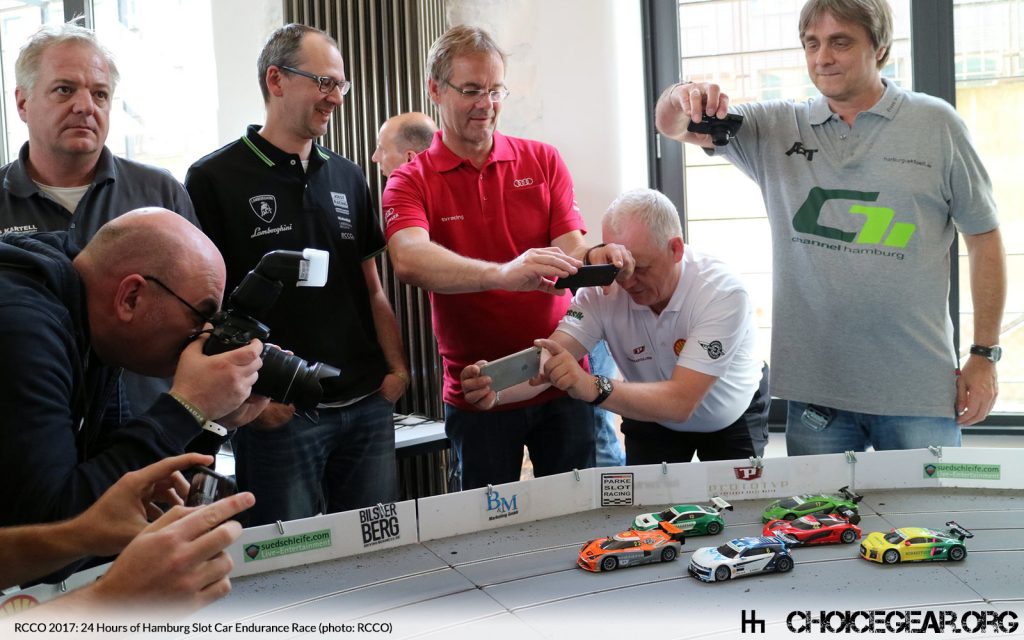 Our friend and returning champion Thomas Voigt came in last unfortunately, with his Team tv racing Audi R8 e-tron. Voigt took on the race this year with a group of friends who were all new to this style of racing, and his team's lack of experience may have played a role in their coming in some 240 laps behind the leader.
RESULTS: 2017 RCCO 24 Hours of Hamburg
#20 PROTOTYP-Shell KTM B-BOW Vision RCCO (4851 laps completed)
#6 Volkswagen Motorsport-Das Kartell Volkswagen Golf GTE Vision RCCO (4823 laps completed)
#12 SCHAEFFLER racing by Biela Schaeffler Vision RCCO (4803 laps completed)
#44 mag channel racer ABT Vision RCCO (4771 laps completed)
#17 Joest Racing Lamborghini Centenario RCCO (4758 laps completed)
#7 tv racing Audi R8 e-tron (4611 laps completed)
For more information on this race and the RCCO racing series, check out their website at RCCO.de.
Photo Gallery