Land Rover enthusiasts and RC car fans take note, Traxxas is getting into the RC Landy space with this new Defender 110 with this new TRX-4 Scale and Trail Crawler offering that aims to please. Whether you're won over by the iconic appeal of the Defender station wagon or the impressive chassis tech from Traxxas, there's a lot to love about this new offering.
Let's focus first on the tech. The TRX-4 chassis features a portal axle set that bestows this Defender with plenty of ground clearance. Maybe even more impressive are remote locking front and rear differentials, and paired with a high/low range transmission. Beyond that, there are also GTS aluminum shocks, steel frame rails, waterproof electronics and serious off-road tires. A Traxxas TQi radio system.
Though solely a cosmetic upgrade, the fact that this new Traxxas offering sports a fully detailed Land Rover Defender design may just grab as much attention as the car's Traxxas TRX-4 chassis. While we've constantly been impressed by Traxxas hardware, we've always wished they'd embrace the licensing of existing well-loved car designs as other competitors have. No doubt this Defender 110 is a great example as to why, and we're happy to see them doing more of this.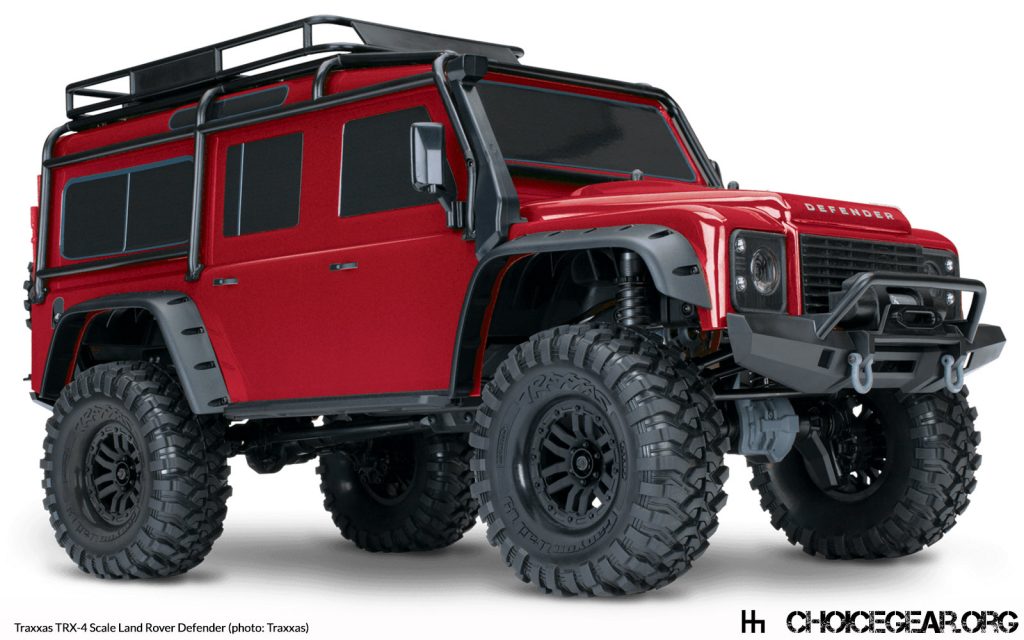 It doesn't just end there. Traxxas is also offering lighting accessories for the Defender. These include an operational scale light bar, rock lights, headlights and power supply.
Obviously, this is far from a Radio Shack special. In as much, you'll find the Defender prices in at a more serious price. Even still, it's affordable, at just under $500, or maybe just a bit over depending on how many LED lights you choose to install.
More information at Traxxas.com and on Choice Gear HERE.