Here's an interesting solution for hiding rolled up cash in plain sight, and one that gear heads can get their head around. The idea is simple enough. A contraption made to look like a nut and bolt combination with a fair share of patina is instead a tube and threaded end creating a small cylindrical storage space.
The Bolt Safe storage unit measures 3-inches by .75 of an inch. Not surprisingly, they're made of steel and look like the real deal, a weathered large bolt. The cylinder space inside is just enough to squirrel away a small roll of bills that you can use in a jam. Other possible contents might include rolled up copies of one's passport, contact information, etc.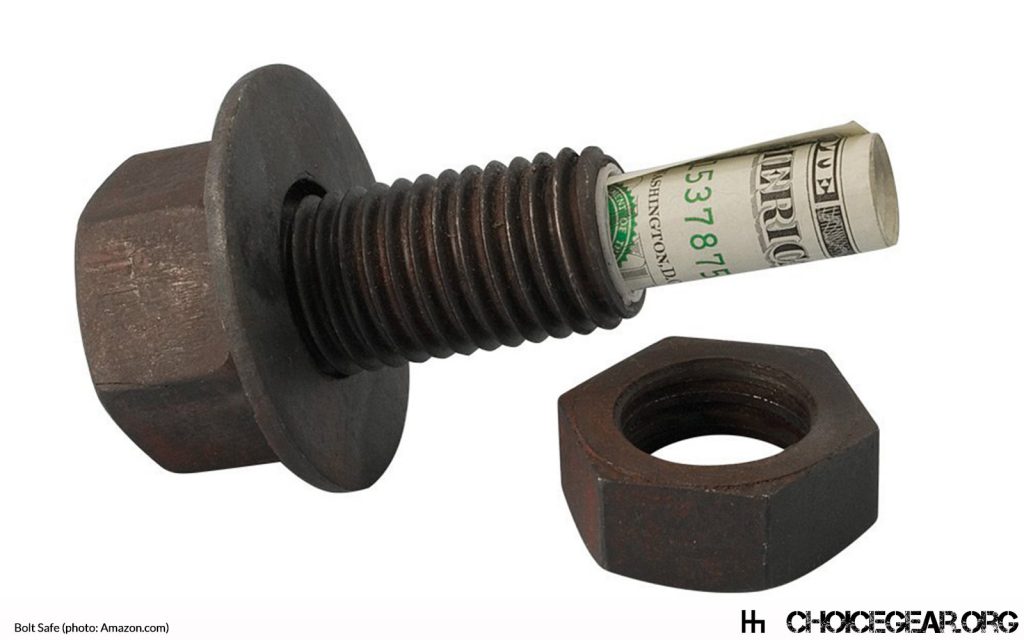 There's no lock to this. The advantage of Bolt Safe is that what you're hiding resides in plain sight. Sitting out on its own, it could draw attention. However, stashed in the bottom of a tool box or parts bin it would likely just blend in with the background.
The Bolt Safe is available on Amazon.com HERE
.