The DIY nature of Legos is one of our favorite parts about the ubiquitous Danish plastic bricks. While Lego themselves have a platform for promoting would-be kit ideas, there's an even more elaborate world out there of Lego hobbyists sharing their builds, be then how-to instructions or one-off builds. What you see here technically spans both types.
The more advanced and mechanically built Lego Technic lineup is the inspiration for some of the most intricate custom builds. We're followers of a merry band of Technic modelers on the Facebook Group dubbed simply Lego Technic. (period included).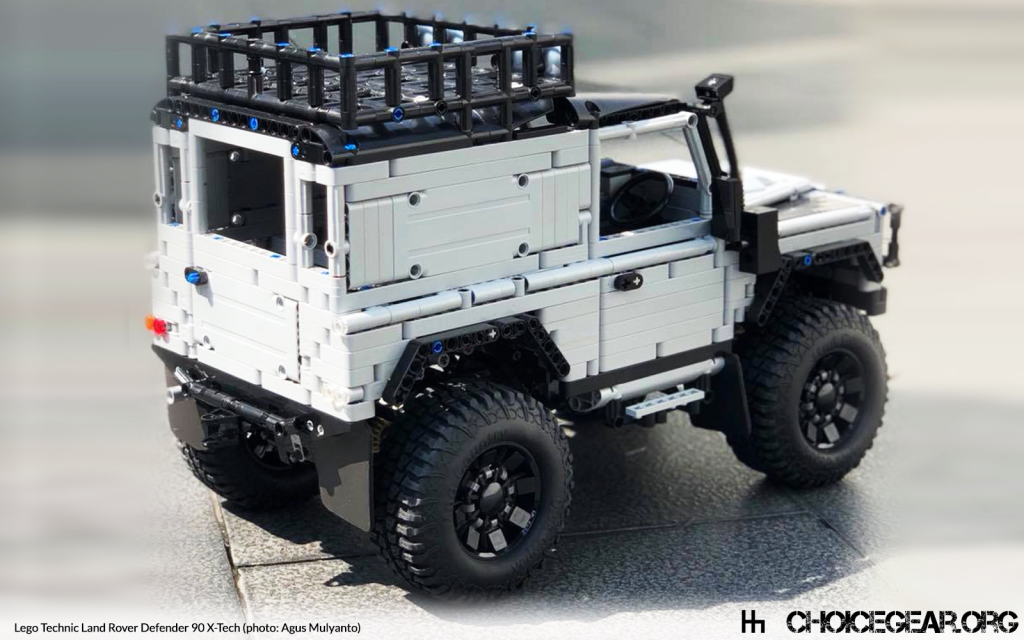 What you see here is a build by Agus Mulyanto and posted to that group. It's a Land Rover Defender 90 "X-Tech". In many ways, it represents the Defender 90 most gear heads would love to build – lifted, mudder tires, roof rack, enough auxiliary lights to blind a charging rhino. So there's your single build.
This build is actually based on a Jaap Technic Design. Jaap Technic, for those who don't know, sells instructions on how to build a basic Land Rover Defender kit… several configurations actually. These instructions come complete with a parts list.
As you can see from the video above, the Jaap Technic Defender is rad enough in its own right with functional suspension and even remote control as Lego Technic kits have been known to be. You can even opt for some of the sticker packs also sold in their online store.
Obviously, with no pre-packaged kit available, building these can be a challenge for the most advanced of Lego modelers. Thanks again to Agus Mulyanto for sharing his build.