The most obvious eye-catcher on the Geneva Motor Show stand for Germany's illustrious Porsche builder RUF Automobiles had to be their Irish Green monocoque reincarnation of their late 70s SCR offering. Less obvious then  but no less cool had to have been part of the stand itself… specifically this stool and table set.
According to RUF's English outpost RUF Automobile UK, the setup you see here was a custom set built in-house at RUF Automobile GmbH in Germany especially to complement the debut of the SCR.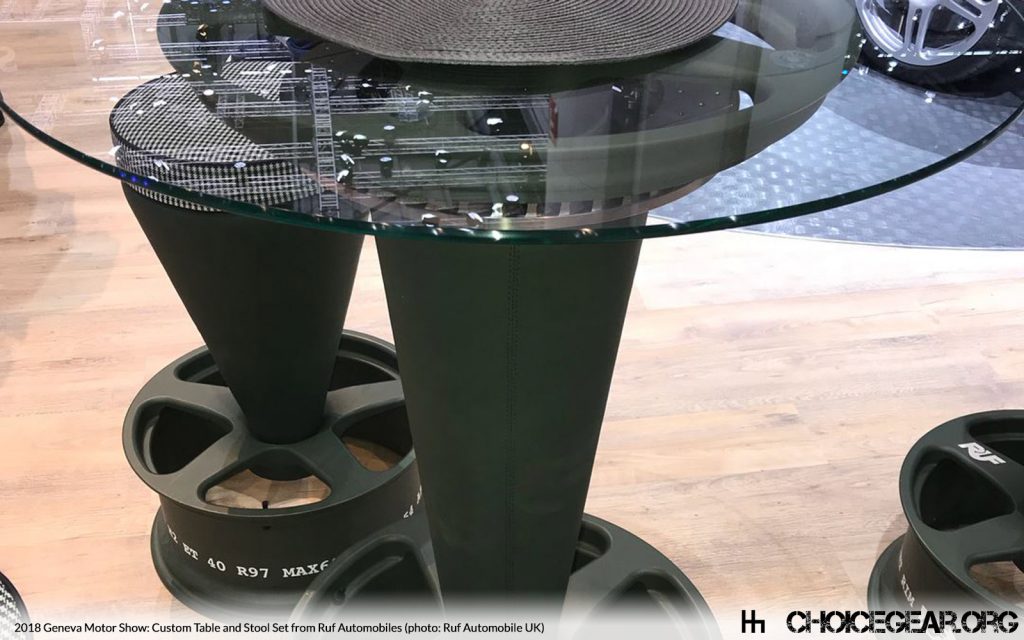 Obviously, the engineers at rough didn't have to go very far when they considered materials for this table and bar stool set. Both the glass-topped table and houndstooth/pepita-topped stools share conical bodies that taper down to center-lock examples of RUF's own alloy wheel design. Under the table is a massive brake rotor just to finish off the automotive theme.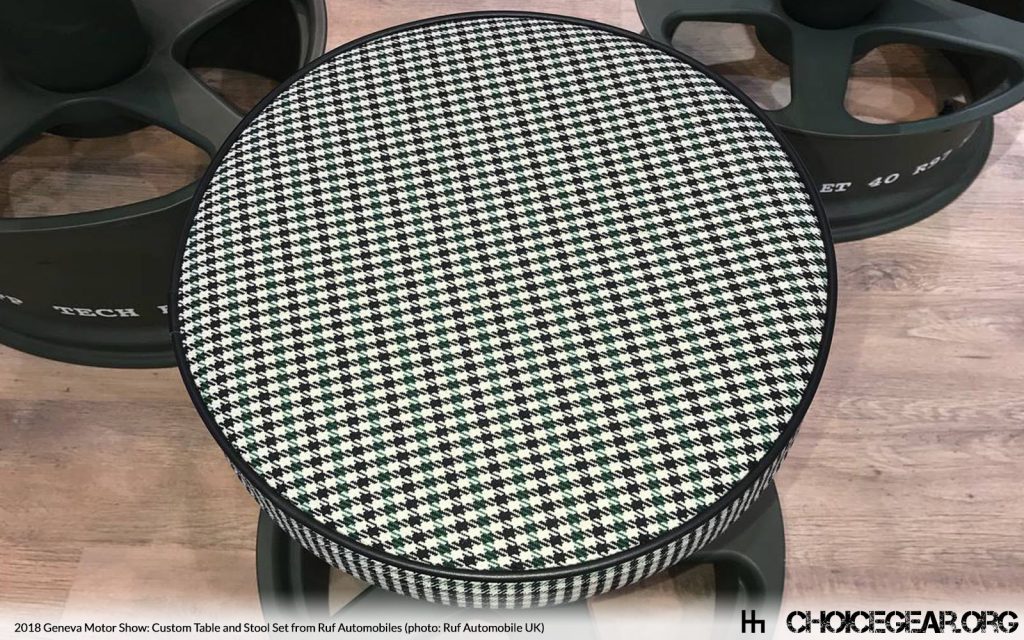 There's no word whether this is a one-off setup or something RUF may entertain recreating for their Porsche-owning clientele. We suspect though, given their willingness to custom tailor carbon monocoque chassis 911 recreations, that they're certainly capable of it if you have the means.
Check out more on the Facebook fan page of RUF Automobile UK. P9xx.comAlso learn more about the RUF SCR 2018 that debuted at Geneva via our sister website .