You've got to hand it to Red Bull F1 and Carrera Slots. The Formula One team and slot car manufacturer paired recently for a preview of the iconic Monaco Grand Prix by recreating the track in a stylized miniature fashion that, despite being primarily built from cardboard boxes, created an enjoyable level of reality.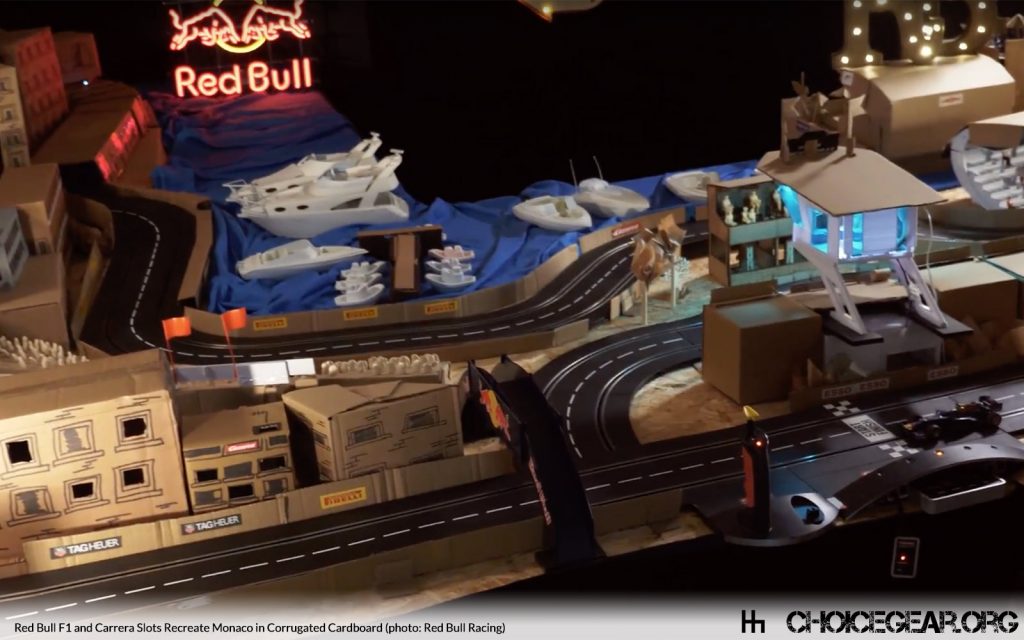 In order to pull it off, video of Red Bull F1 drivers Daniel Ricciardo and Max Verstappen was artfully placed on what looks like paper cutouts of the two drivers. From there, they talk about the Monaco circuit, commuting to the race from their own personal homes in Monaco, hanging about in the Red Bull F1 hospitality zone and more. The creative use of plastic figures as people, cotton as tire smoke, or clothing drawn on the walls of a Chanel store with a Mr. Sharpie are just the start of the magical touches placed in the short.
Other easter eggs are also in there to be found, including a model of Alberto Ascari's Lancia D50 that crashed into the Monaco harbor during the 1955 Grand Prix. Here, the Lancia finds itself at the bottom of the Red Bull hospitality pool.