Yes, we know, the annual  SEMA Show is there for the automotive aftermarket. In as much, it's better known for the most ridiculous builds, or big corporate displays from this restoration part warehouse, that tuning house or some other wheel manufacturer. Nevertheless, an industry convention about the automotive hobby is sure to have some choice gear also geared to those same gear heads. It never disappoints, and this year was no exception.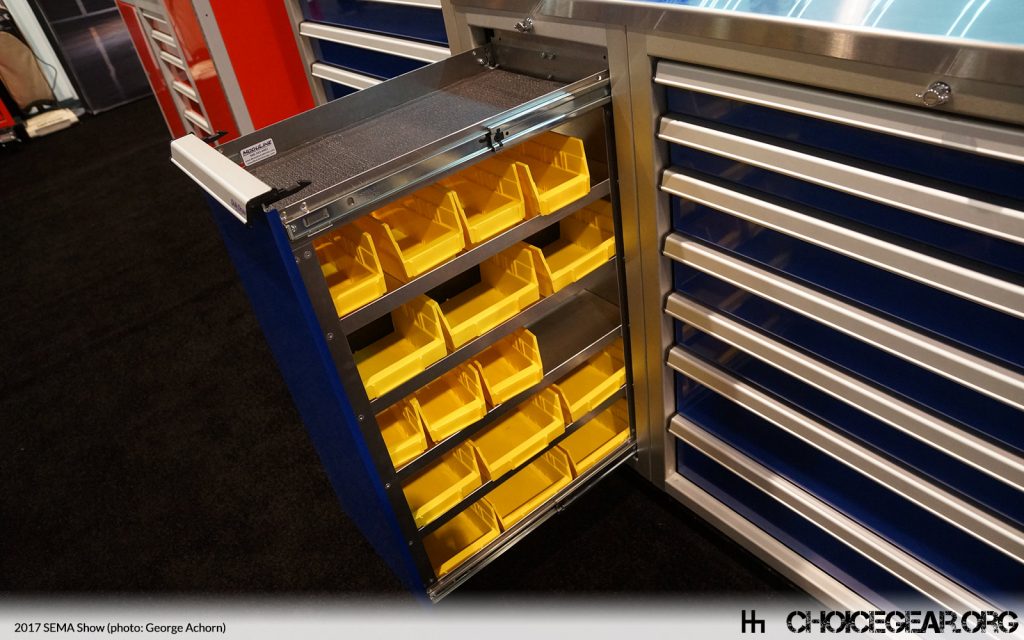 For starters, SEMA's got a whole section focused specifically on tools and the garages that house them. Whether you're in the market for some incredible cabinets, a Big Ass fan, shop lights, lifts and more, you'll find manufacturers catering to your garage needs… and you'll find them in spades. We'll admit, cabinets are a weakness and so unique designs like ModuLine's bolt bin pull-out were both clever and captivating. In this particular case, the same cabinet face style opening that might make way for a trash can were it in a kitchen is instead a structure holding two sides of bolt bins placed below a standard pull-out drawer. It's something we never knew we needed, and now sorely wish we had one.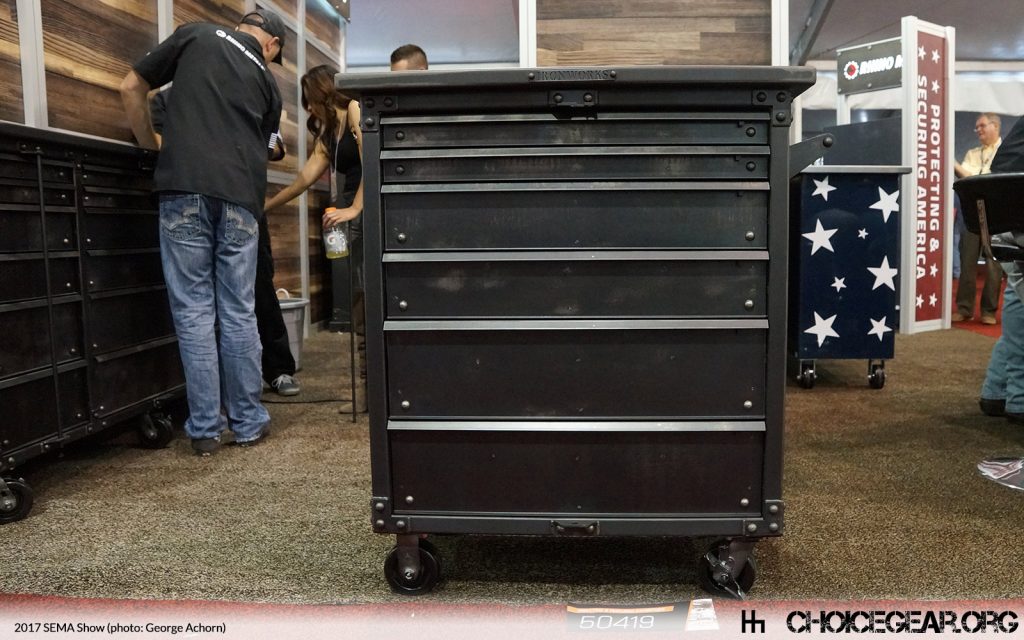 Sticking with our cabinet fixation just a bit longer, it's worth noting Rhino Metals' own line of goods. We found this company in a side expansion hall where all new SEMA members have to earn their stripes. This veteran-owned form hailing from Boise, Idaho got its start with gun cabinets, though they've branched out now into making some seriously stylish and also heavy duty steel cabinets. Each piece is unique, with the intricate worn look hand-applied by the Rhino Metals team. Other finishes are also available, from a convincing rust look to more patriotic stars and bars.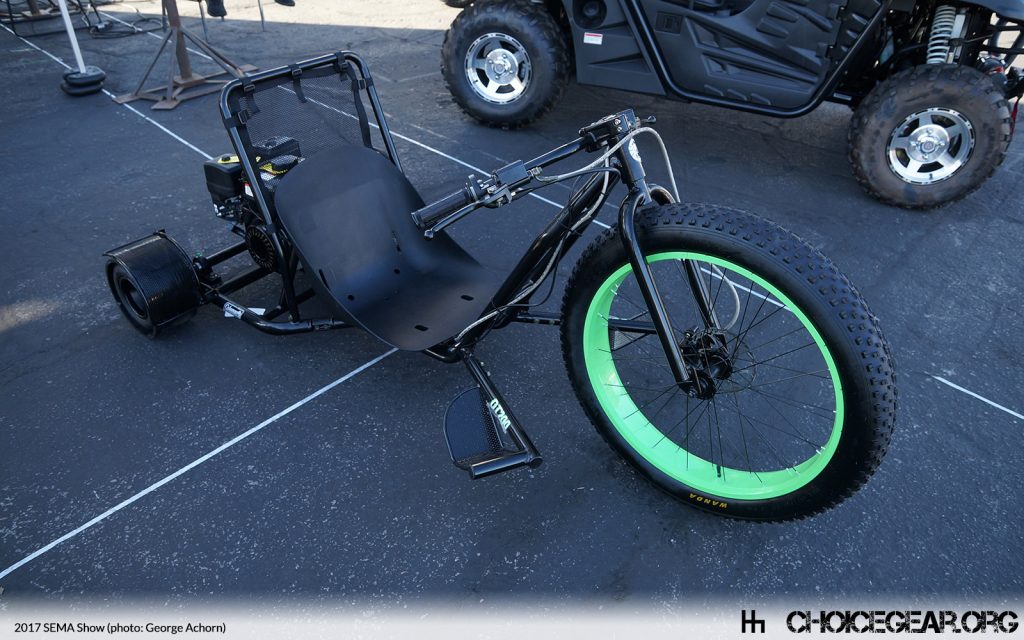 Also grabbing our attention with a nostalgia play was this Drift Trike from Coleman Powersports. This isn't the first Big Wheel style drift trike we've seen, but with gas-engine rear wheel drive and a fat tire front, it's one of the most extreme. It's also particularly childhood inducing with its Green Machine green accents.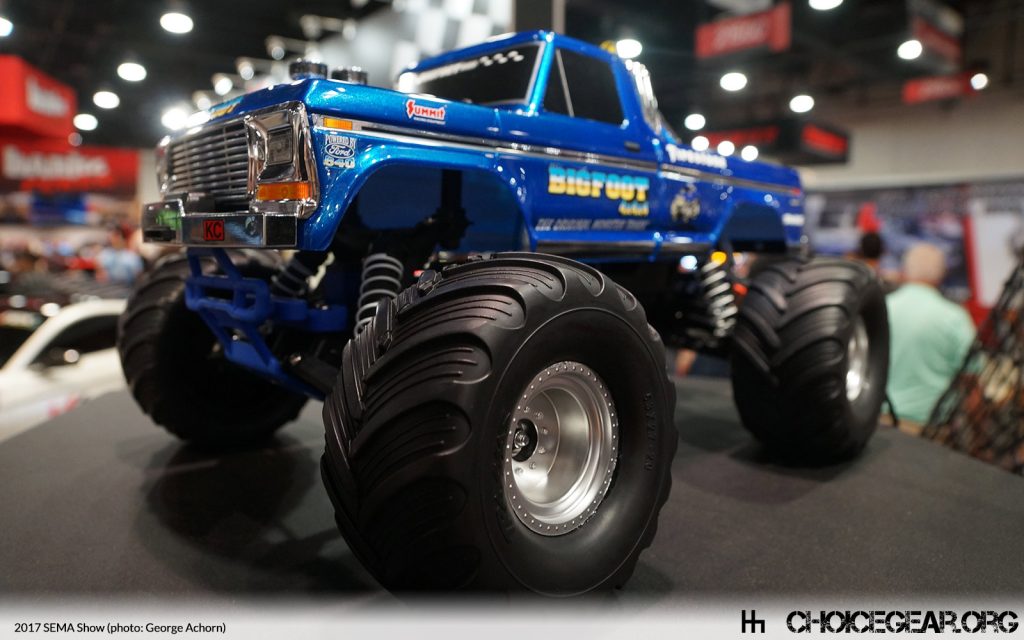 Traxxas is a big participant at SEMA, and one manufacturer we make sure not to miss while visiting the show. The RC brand is always one to show of its entire lineup, which is great to see first and and fully assembled. No, Traxxas doesn't license every car under the sun as some of our favorites amidst their contemporaries (looking at you Tamiya), but they have been growing their mix of real world models, with a heavy focus on Ford. Yes, the Ford GT is impressive, and we're also keen on the Focus WRC, but the new Big Foot replica was particularly timely, whether it's because a real original Big Foot was also displayed at SEMA or because it tugs on our same '80s nostalgic heart strings that Stranger Things also seems to yank.
Also amidst the Traxxas lineup is their Land Rover Defender 110. We highlighted this one recently already here in these pages, so we won't go too in depth here. Nevertheless, seeing it in person was impressive. The body featured a healthy level of in scale details the typical plastic shell RC car bodies never do. One of the models was also fitted with the optional LED light package, which is a must from our perspective.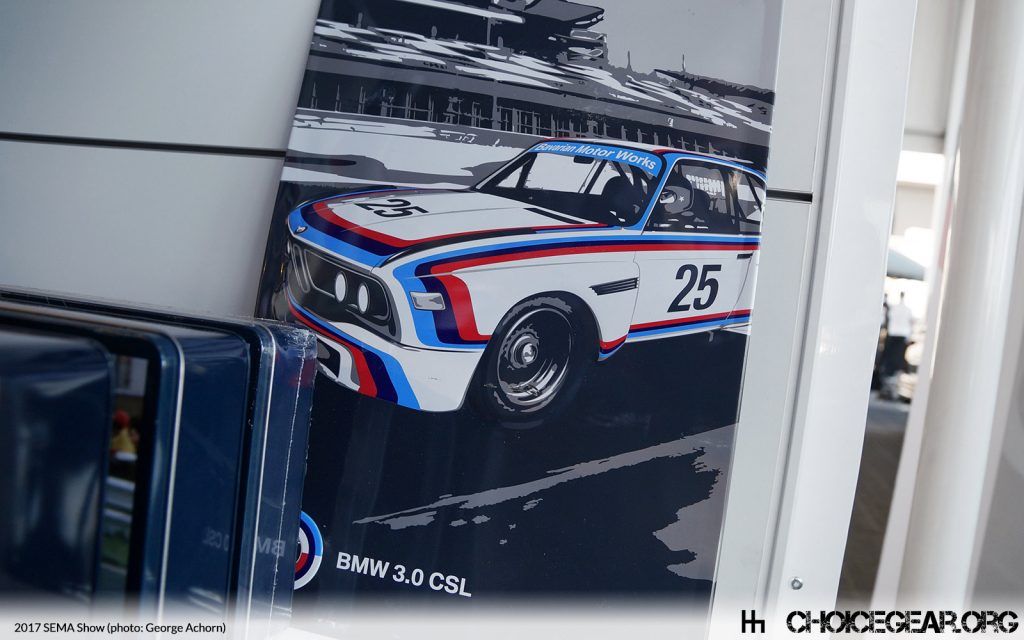 Several car manufacturers are also regular players at SEMA. It's no surprise that domestics like Ford and Chevy come here big, but others be they Asian imports like Kia and Mazda, or European brands like BMW and Audi also push the envelope. When it comes to gear, we've got to hat-tip BMW. While other companies showed off the typical line of goods, the Bavarians were actually selling them from a shop. It was all great-looking stuff, but we'll admit we were extra fond of this tin garage sign featuring a stylized print of a CSL "Batmobile" racer.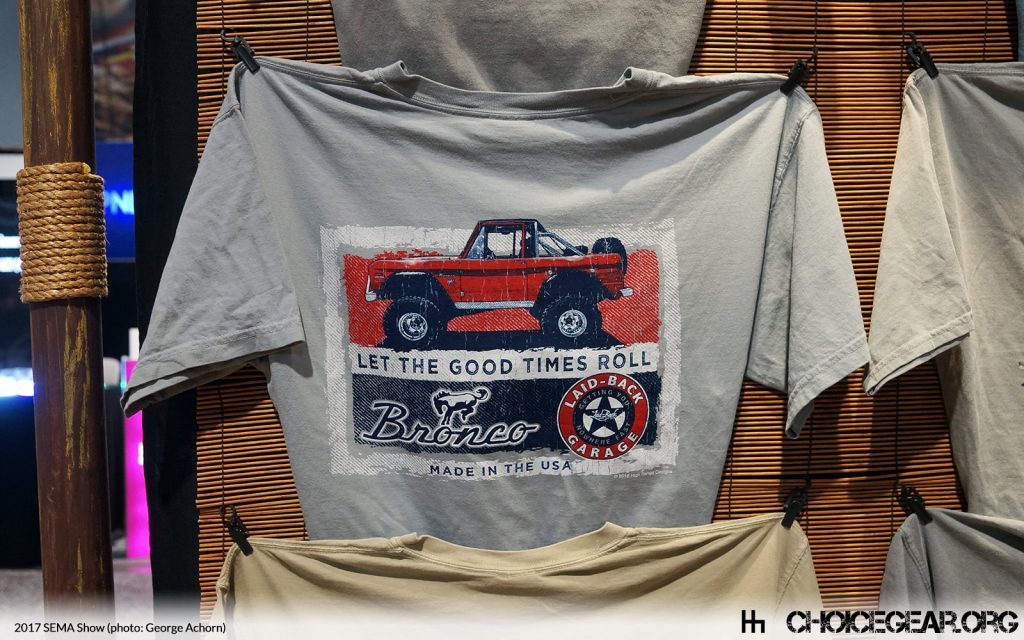 Should you venture above the wheel hall, there's also a "lifestyle" section of SEMA. Here, you'll find several apparel companies, from shop wear and custom imprint companies looking to sell uniforms, to lines of goods such as Laid-Back and their apparent tie-in with Ford's own licensing efforts. We were digging on their original Bronco goods the most, though their entire lineup was particularly deep if you like the Jimmy Buffet meets classic American car lifestyle look.
Nearby the lifestyle brands was an oddly placed BBS wheel stand. Whereas you'd expect to find them on the ground floor of the wheel and tire section found in the Las Vegas Convention Center's North Hall, they were instead placed one floor above and amongst everything from truck accessories to the aforementioned lifestyle brands. Perhaps embracing this odd placement, BBS also brought a line of T-shirts and handsomely showed off their equally good-looking wheels.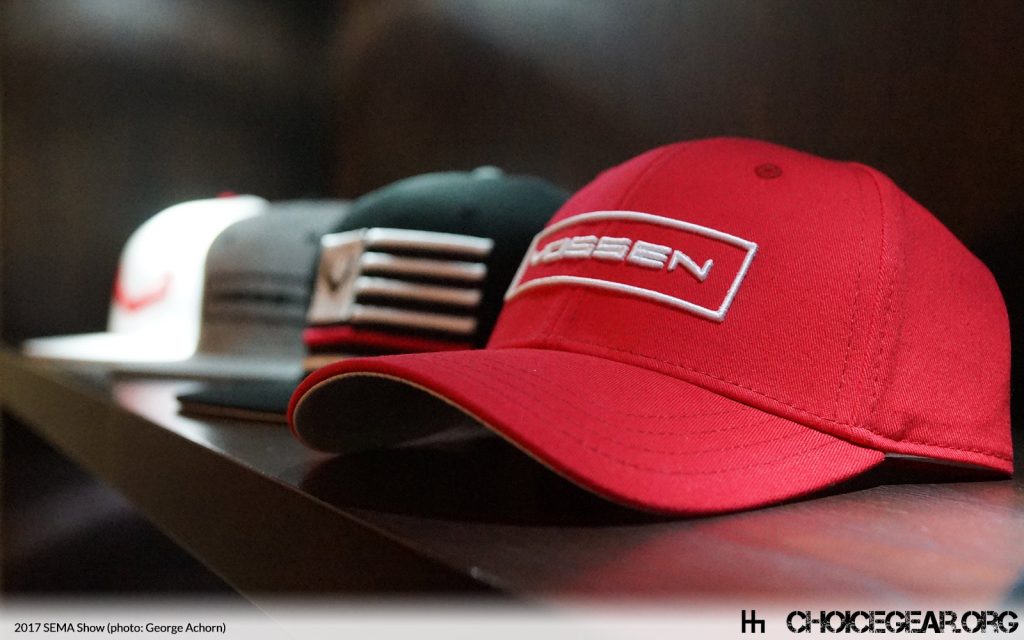 Finally, and also on the subject of wheel brand swag, we have to tip our hats to Vossen. In addition to their stand at SEMA, this wheel brand, highly popular amongst the luxury and performance segments, held an off-site display at the nearby Mandarin Oriental. No doubt the focus for most was on their RWB 911 or their new brand tie-ins with Audi tuner ABT Sportsline or the Porsche-focused Champion Motorsports, but they also displayed a handsome new line of Vossen branded apparel and goods that mirrored the subtle handsome nature of their wheel designs.
See the full SEMA 2017 photo gallery of choice gear below.