When we first featured the 1:18 scale custom modeler La Modz 1-18, it was a very specific build of a tailored car built close to factory spec for a client who wanted his own car matched in scale. But, what happens when someone who clearly has as much modeling scale as La Modz, what happens when he goes off the chain and builds a highly modified car limited only to his own imagination and substantial modeling skills? Well, you get something like this custom widebody E24 generation BMW M6.
This build began with a 635 CSi Group A factory racer from 1986. That year featured an iconic cutaway livery design, though it was quickly removed as the paint was stripped  and modeling process began. Fitting custom wheels, much wider for an intended widened bodywork.
Watching the process, as shared on the La Modz 1-18 Facebook page, is fascinating. Flares were moulded, the shaped and finalized. Priming, painting and then striping all shows just how well such processes can be performed.
The detail is far from over with the extensive bodywork changes. A bonkers turbocharged engine with hood-exiting exhaust pipes and inner round headlights swapped for intakes makes one try to imagine what just such a monster would sound like in real life.
Inside, the meticulous approach continues. That Recaro race seat appears well worn. The red racing harness and padded roll cage add to the realism.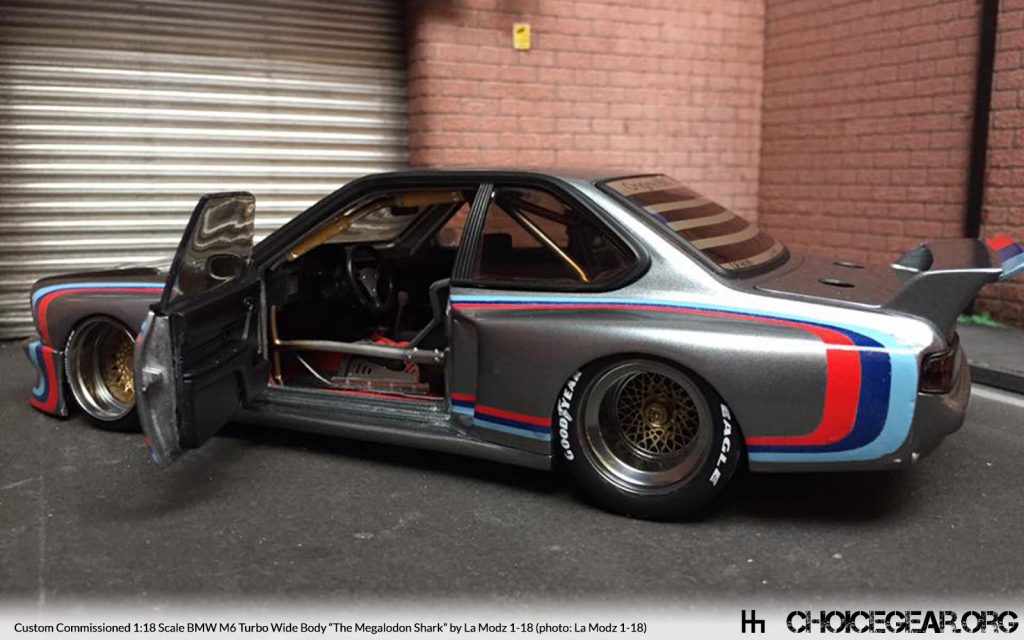 Final assembly of this self titled Megalodon Shark is spectacular. It reminds us of real world extreme BMW builds such as Rusty Slammington, but in a more minute 1:18 scale. For most of us, this doesn't reflect reality, and yet it does show that commissioned builds can be based on imagination as much as they might be representative of reality.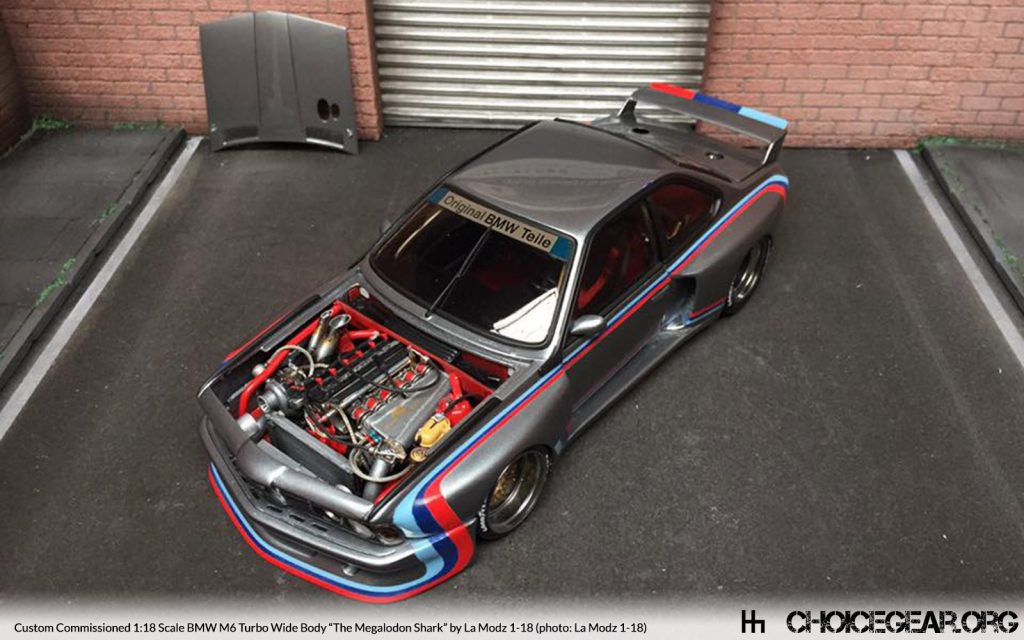 See more photos below. An even more extensive build gallery can be found at the La Modz 1-18 Facebook page HERE.