We've always been impressed by the finely patina-ed scale model cars produced by SandlundArt, but this Porsche 935/78 sets new standards in our opinion. Based on a 1:12 scale version of the iconic Group 5 racer that ran Le Mans, SandlundArt's own skill for applying dirt and road grime takes an already realistic model and makes it positively real.
Take a look at these photos shot prior to customization and you'll get our meaning. Yeah, sure, it's a highly detailed 1:12 scale model. We don't want to undersell that, as we'd be more than happy having it on our desk or shelf. Add in the carefully tailored grime though and it looks as if it just pitted in a late hour of the 24 Hours of Le Mans.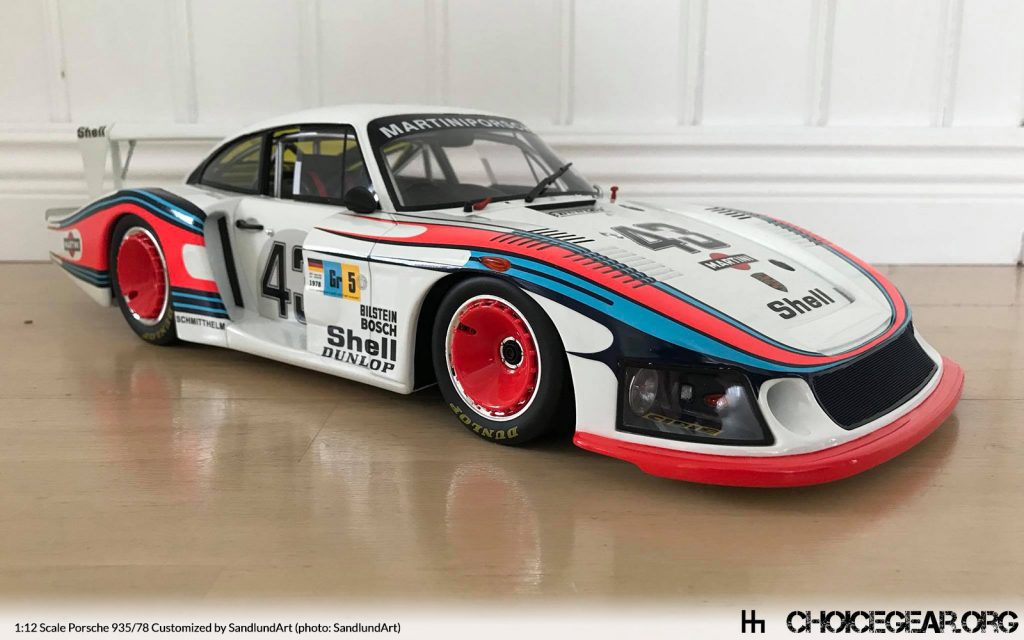 For those who don't know, the 935/78 was likely the most extreme of the highly dominating 935 lineage. When it ran at Le Mans, the car was radically different from Porsche's road technology. It's flat six featured a water-cooled head with 4-valves per cylinder. Its 3.2-liter engine produced 750 hp. With its low wide bodywork and huge tail, it resembled a monster of a whale from which it shared a nickname. It was so fast on the straights that it even passed its Group 6 sister works Porsche 936s on the Mulsanne straight.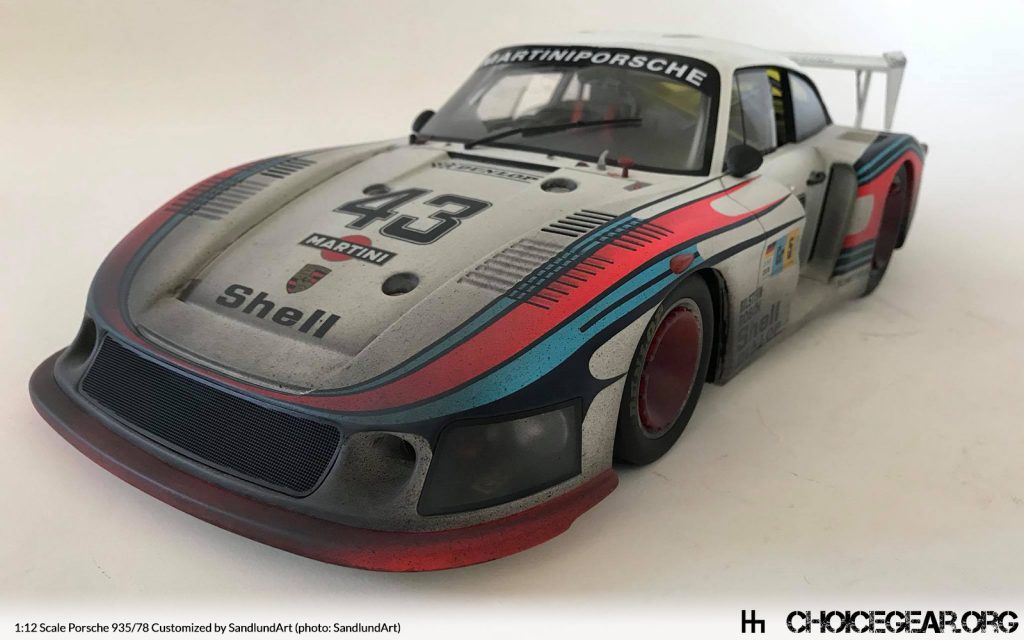 In Porsche circles, the 935 and especially Moby Dick in Martini Livery is an icon. No doubt any model 935 is highly desirable, but a 1:12 scale and in particular a 1:12 scale with hand-created customization such as this would be an ultimate addition to any collection of a Porsche-lover or Le Mans fanatic.
Check out more on this model over on SandlundArt's own Facebook Fan Page HERE. See additional photos below.