We're always proponents of automotive entrepreneurship on start-up incubator sites like Kickstarter. These platforms are great for finding interesting and oddball car-themed products that haven't quite hit the market, but can do so with your help Case in point is Heel + Toe Socks.
Much like Striipe Design, another car nerd sock company, Heel + Toe aims to take iconic racecar liveries and reformulate them in the form of socks. As you can see from the lineup, there's a large focus on Porsche here, and specifically of the Le Mans 917 variety. They do deviate though, including a design from Datsun and another early Ford GT40 scheme.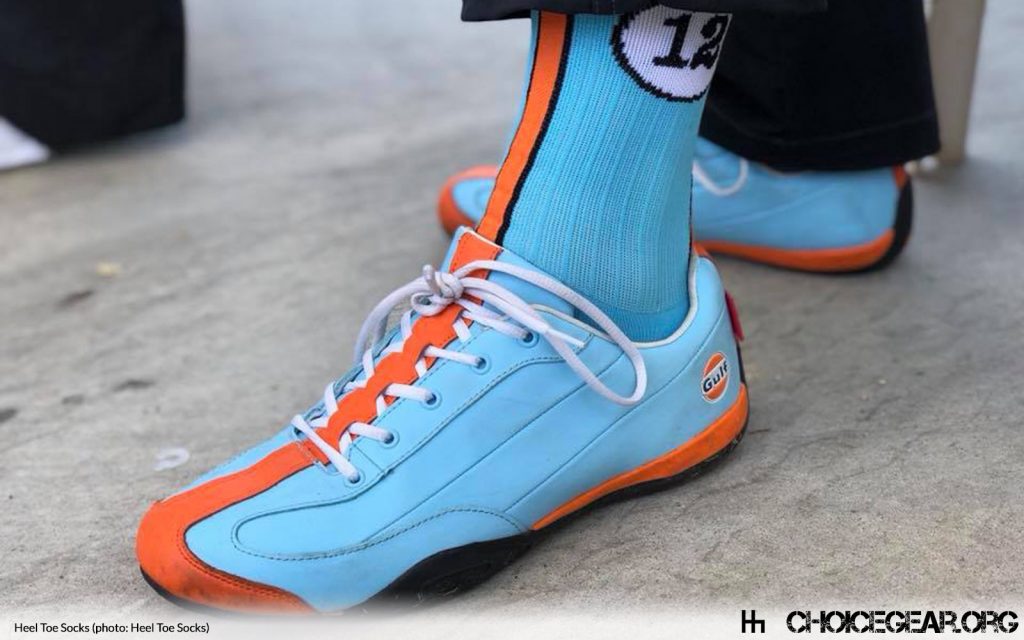 As with any Kickstarter campaign, the firm is looking for investors. Early adoption and support for their sock project translates into investment levels that'll net you some of their footwear and more. If you're interested in learning more, check out their Kickstarter campaign, and also follow them on Facebook and Instagram.