If you're looking for that perfect tailored piece for your garage or den, then we suspect you may find these creations from a firm by the name of Halmo most interesting. The Italian firm has been rendering specific cars or commissioned icons for discerning car enthusiasts and with very impressive results.
Halmo is based in northern Italy's supercar region, specifically about 100 km away from Ferrari's own headquarters in Maranello. Its founder, Gianluca Tramonti, is both an architect and yacht designer, though with Halmo he's clearly focused on the world of automotive design and artwork.
Rather than canvas or paper, Tramonti's firm uses Plexiglas as its medium for rendering their automotive themed creations. The result is a more three-dimensional creation that may qualify more as sculpture in the end.
Clients looking to commission their own Halmo creation chan choose from one of two sizes – SL (90cm x 30cm) or SXL (140 cm x 50 cm). Each comes complete with wall plugs, aluminum mounting hardware and screws for proper mounting and prices range from 169 to 269 Euros as of this writing.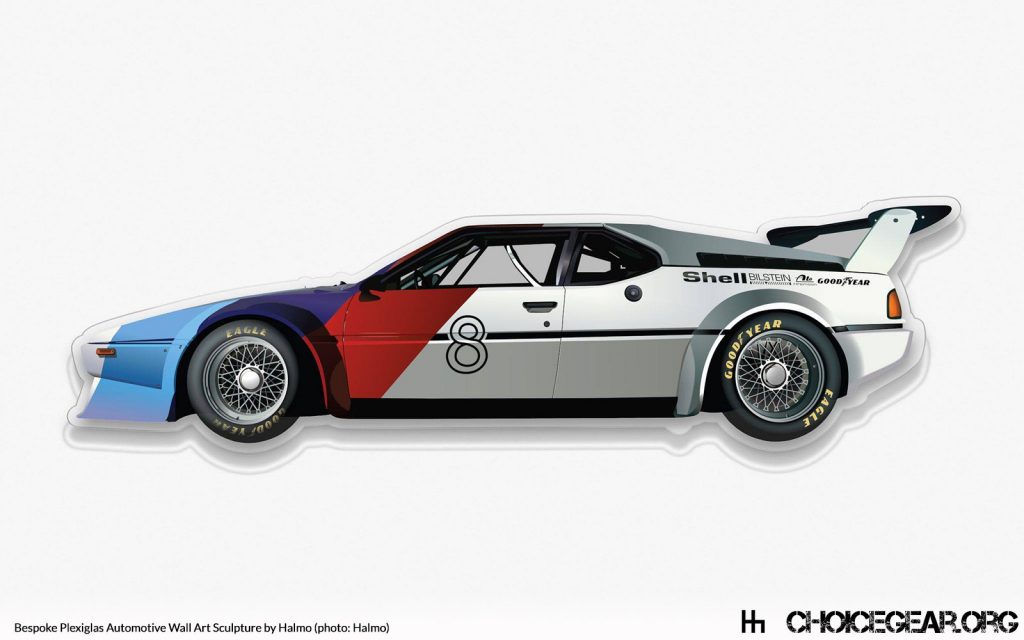 While not a cheap endeavor, the custom nature and imperviousness to humidity and other factors that would deteriorate most wall art makes these attractive even before you consider the option of creating something completely tailored to you. Should you choose to create your favorite racecar of old, or render your own personal car is all very much possible. Should you have a larger budget, perhaps opt for a whole lineage of cars be they factory racers from your favorite brand or your own visual history of car ownership.
Check out more on Halmo at their website HalmoSculpture.com.