If you're tuned in to the Land Rover Defender world, then you probably already knew that the folks at wax jacket specialists Barbour had built a Defender 90 in order to help promote their "Defender Collection" of goods sold exclusively through outdoor retailer Orvis. That contest is rapidly coming to a close, ending on June 22, so those of you who haven't yet entered may want to do so (HERE).
This isn't the first time a company has given away a car in order to promote some goods, but we think this time deserves a special mention just the same because of these much-loved brands and the special nature of the vehicle in question. Barbour is a longtime partner to both Land Rover and Orvis, and they've really jumped on the Defender focus this year with this domestic giveaway, not to mention another build in the UK. Given our American-focused audience, we'll focus more on the former that was assembled by American Land Rover builders East Coast Defender.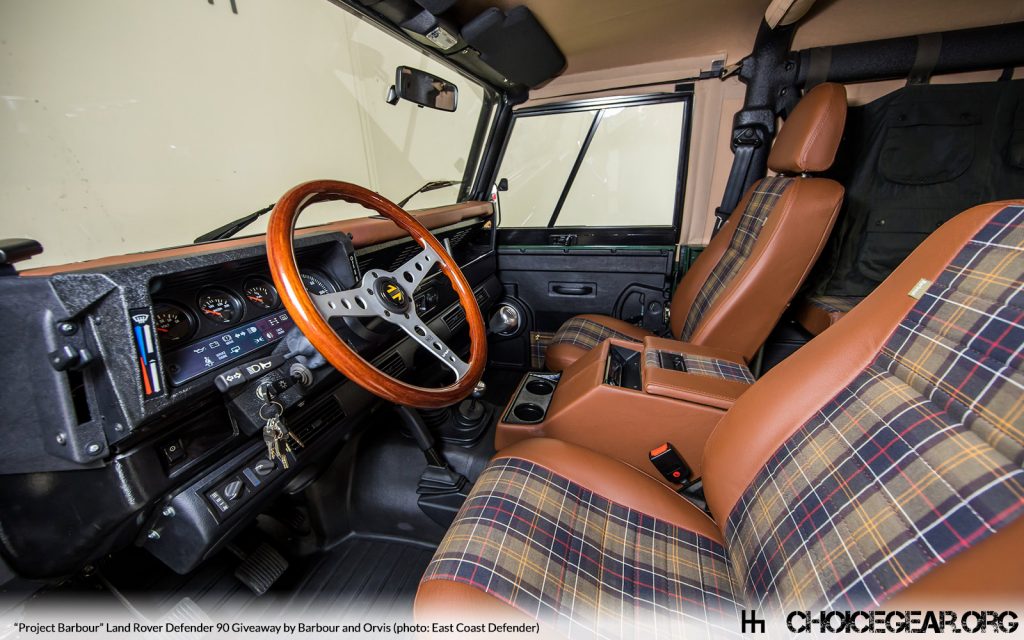 "Project Barbour" as it's come to be known by the team at East Coast Defender is a soft top Defender 90 that's been completely rebuilt for the purpose of this promotion. Upgrades not surprisingly ensued, including 16-inch Wolf steel wheels, BFGoodrich All-Terrain tires, LED lighting, MOMO steering wheel, and plenty of tasteful Tartan to remind you of both its Anglo heritage and also its commissioning by a clothier.
Looking back at Barbour, their focus is a line of Defender-themed and inspired goods for sale exclusively through Orvis. There are their waterproof "wax jackets" for which their best known, Defender print T-shirts and more. Whether or not you buy the clothes or not, there's no purchase to enter this sweepstakes and thus it's worth a visit just to sign up.
Should you wish to do so, we'll post that link again. Go HERE.