The random nature of the Lego Ideas platform of enthusiast-submitted designs is always good for both entertainment and admiration. While supercars or automotive icons may seem the more obvious designs for hopeful Lego designs, cars like this AMC Pacer by Lego Ideas user sanoschut suggest there's more than enough room for the esoteric.
Pacer fans will tell you that while it may not have been a sales success, and may have been accused of explosions from time to time, it was also one of the most memorable and well loved of AMC's historic offerings despite the fact that it only enjoyed a five-year run (1975-1979).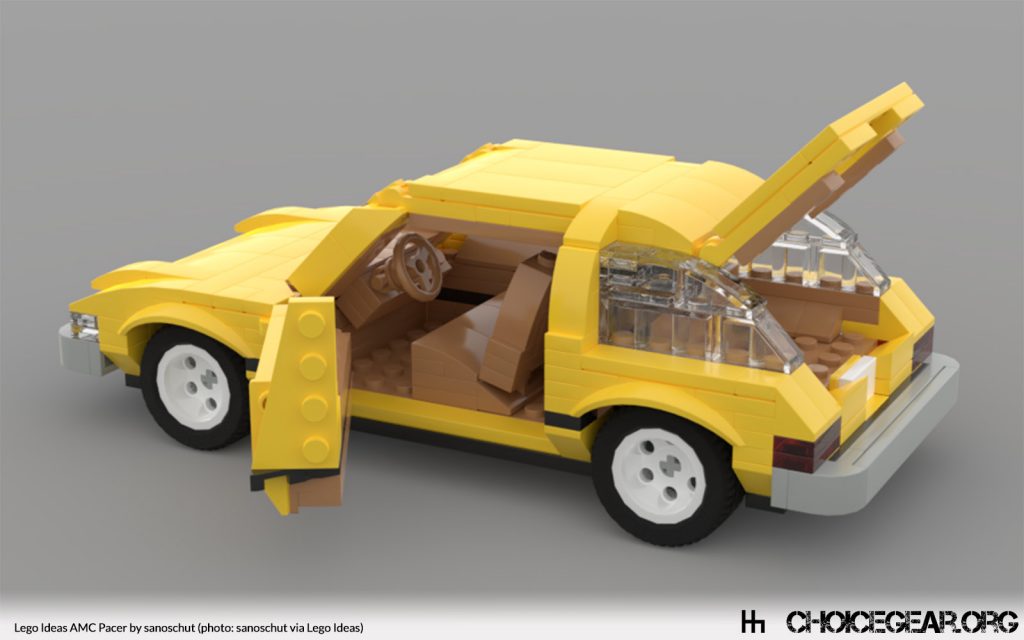 This lego design from Lego Ideas user sansoschut features 364 parts and shares an appreciable likeness to the original Pacer. Alas, we wish it had the denim interior of the Levi Strauss edition original, but we'll admit that's hard to render in plastic bricks.
Should you like the design as well, then it's worth heading over to Lego Ideas in order to help vote up the kit HERE.