With just a few Lego Speed Champions kits released each year, it's not like Lego's licensing arm is going to threaten Hot Wheels when it comes to brand selection. The sales success of these kits suggests there's certainly more of a market, and fortunately those with a larger appetite there are enthusiasts out there in Legoland who are creating even cooler builds. Take for instance Norton SevenFour and his "Big Foot" F-150.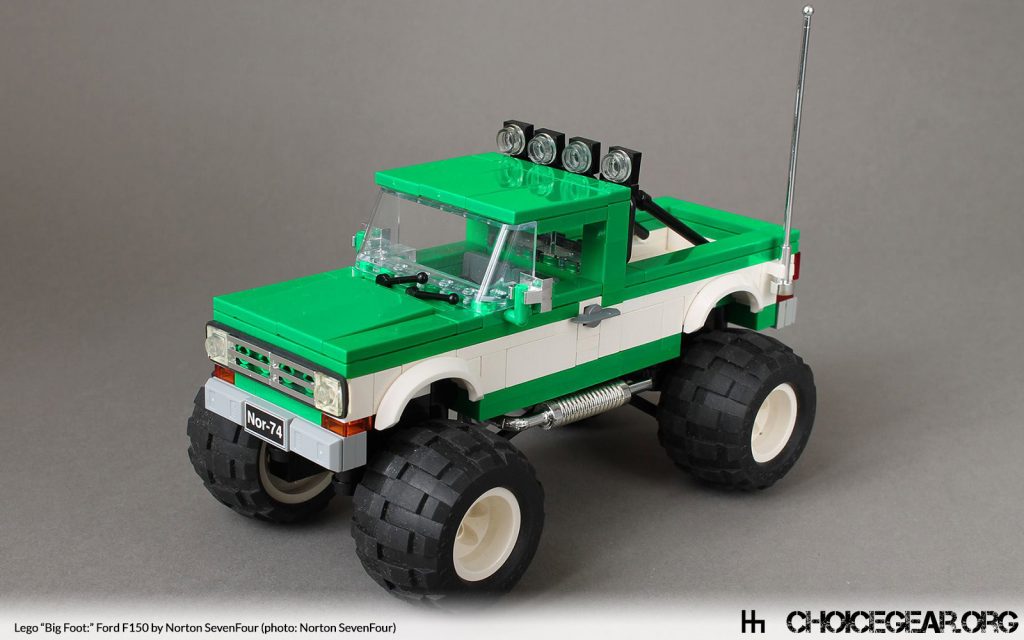 F-150 and monster truck aficionados will tell you that the first Big Foot, the original monster truck, was built in 1975 and debuted in 1979. It was a '74, so a sixth-gen version of the venerable Ford F-150 line of trucks.
It's not like you can get incredibly specific with Speed Champions scale Lego automotive builds. Fortunately for Norton SevenFour, who shared this truck on Facebook recently, the boxy shape of the sixth-generation isn't hard to replicate in bricks.
Fans of modern monster trucks may think the final look of Norton SevenFour's build is more 80s bro dozer than full-on Monster Truck. We'd argue differently. Bob Chandler's first Big Foot was more jacked pickup with tractor tires than car-crushing megalith. To scale, Norton's build is pretty close.
Yes, it's green, and Big Foot was blue. Perhaps if you are motivated to build one and have greater access to blue bricks, you could get closer to the original Big Foot. We rather like the green and white two-tone motif though, as the primary shade of green and mid waste white paneling are an iconic look for trucks of this 70s and 80s era.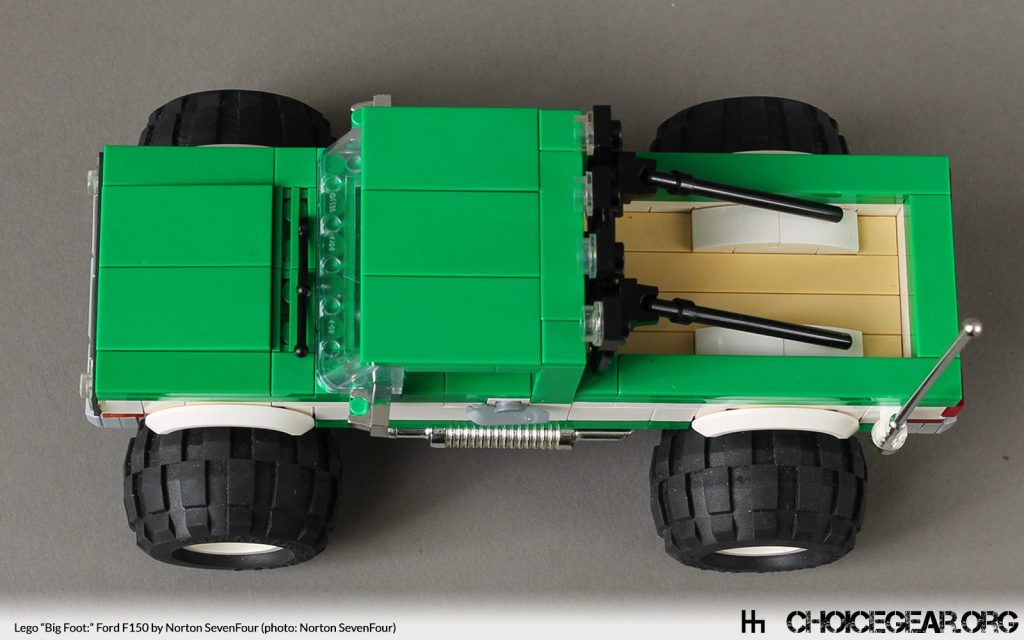 See more of Norton SevenFour and his Lego Builds HERE.