We'll admit it. We've got a weak spot for 1:64 model customization. I mean, a standard Hot Wheels or Matchbox car is about one dollar, and availability is about as tough as your local big box department store. Given the ubiquitousness and generous supply, it seems only natural that startups like Van City Diecast would spring up in order to make life 110% easier for enthusiasts seeking a custom look.
3D printing and CAD design haven't hurt either. It allows such an easier level of entry for young designers seeking to make their mark. Such is the case with Van City, who regularly posts their new wheel creations on social media for all to see… and purchase if you feel so inclined.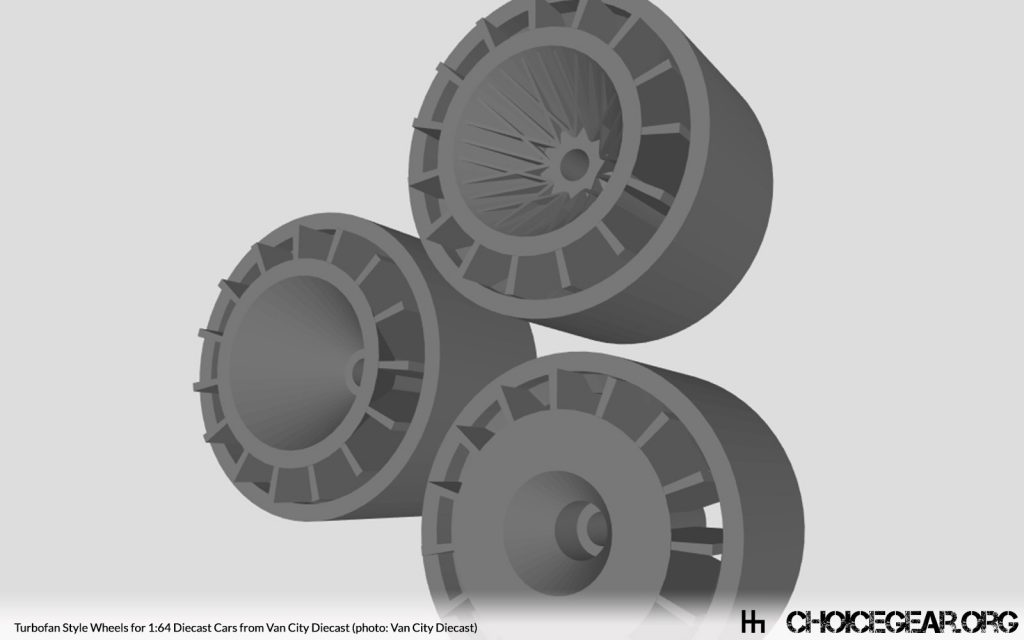 This latest round of wheel designs from Van City is inspired by the turbo fan era, where discs were applied to wheels to draw air across brakes for cooling, and arguably lower air pressure beneath the car that helped keep the tires in firm contact with the tarmac. Iconic racers like the Porsche 935 and Audi 200 TRANS-AM made these wheels legendary, and 3D printing has also made them readily available to real world car builders.
Back in the scale of 1:64, the modifying world is on fire. A ground floor level cost of entry has seen huge growth in intricate custom builds. Even so, a simple swapping of wheels may be all you really need to set off a choice favorite die cast. It's easy as removing the bottom plate, swapping out the wheels… and maybe creating your own axle. It's not hard, and there are any number of how-to videos on YouTube to show you how to do it.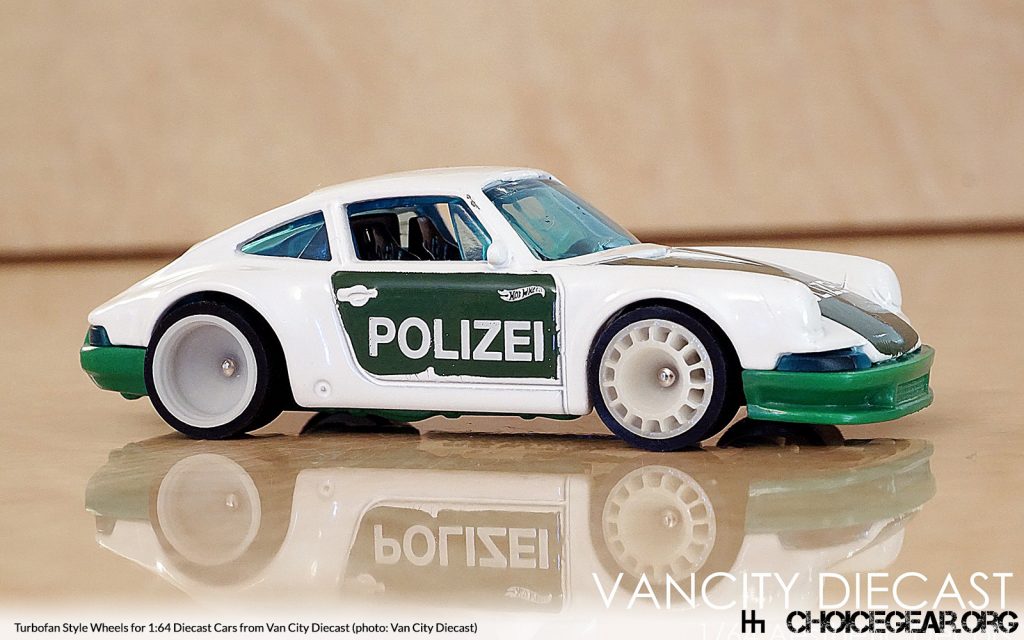 Given all this, isn't it time you started modding your own. Should you take the plunge, consider Van City, because these Turbo Fans look amazing.
MORE INFORMATION: VanCityDiecast.com