Description
The Mercedes-Benz G-Class' outstanding durability and off-road performance have made it a firm favorite with consumers since its inception in 1979, its polished technology taken over and modernized with each generation to make it a top class SUV. This is an R/C model assembly kit of the G 320, a 2-door cabriolet produced between 1997 and 2001, and much sought-after thanks to its stylish looks and typically uncompromising G-Class performance. The body is reproduced in tough, lightweight polycarbonate, which is pre-painted in silver and features the soft top pre-painted in flat black. The kit features separately molded side mirrors and metal plated grille-parts. The exciting shaft-driven 4WD MF-01X chassis requires assembly, and is paired with 7-spoke wheels and semi-pneumatic treaded tires for super performance whether on- or off-road.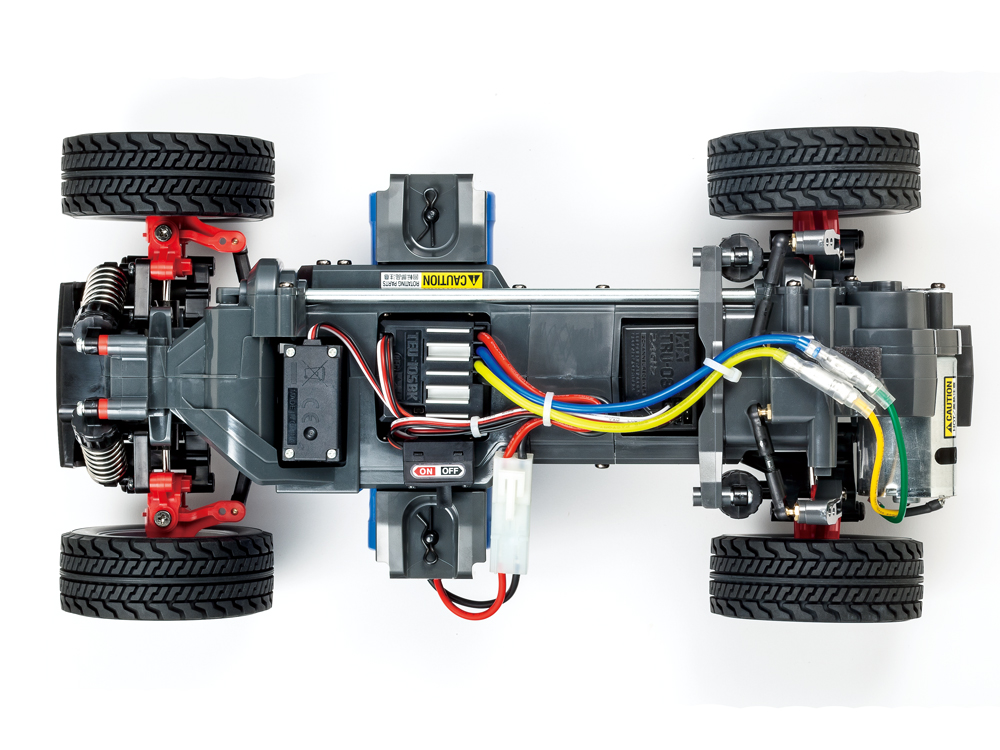 MF-01X – Compact 4WD at Home on a Range of Surfaces
Based around a tough monocoque frame with integrated gearboxes, this compact 4WD chassis gives a thrilling drive whether you take it on road or flat dirt surfaces. It features a rear-mounted motor, with gear-driven rear wheels and a propeller shaft taking power to the front. Both front and rear gearboxes have differential gears. The battery pack location in the chassis center secures excellent balance, while 4-wheel independent double wishbone suspension employs friction dampers. Off-road capable M-05Ra chassis uprights and hub carriers are also included.
Specifications
★Length: 385mm, Width: 177mm, Height: 180mm ★Wheelbase: 239mm (L) ★Tire Width/Diameter (Front & Rear): 30/77mm ★Tread (Front & Rear): 145mm ★Monocoque Frame ★Shaft-Driven 4WD ★3-Bevel Differential Gears ★2-Piece Steering Tie-Rod ★4-Wheel Double Wishbone Suspension ★Front & Rear Friction Dampers ★Gear Ratio = 9.5:1 ★Type 540 Motor ★Electronic Speed Controller (sold separately)
Separately Required Items
●2-Channel R/C Unit with ESC ●Battery Pack & Charger ●R6/AA/UM3 batteries for transmitter
Item Number: 58635
Link: Tamiya.com